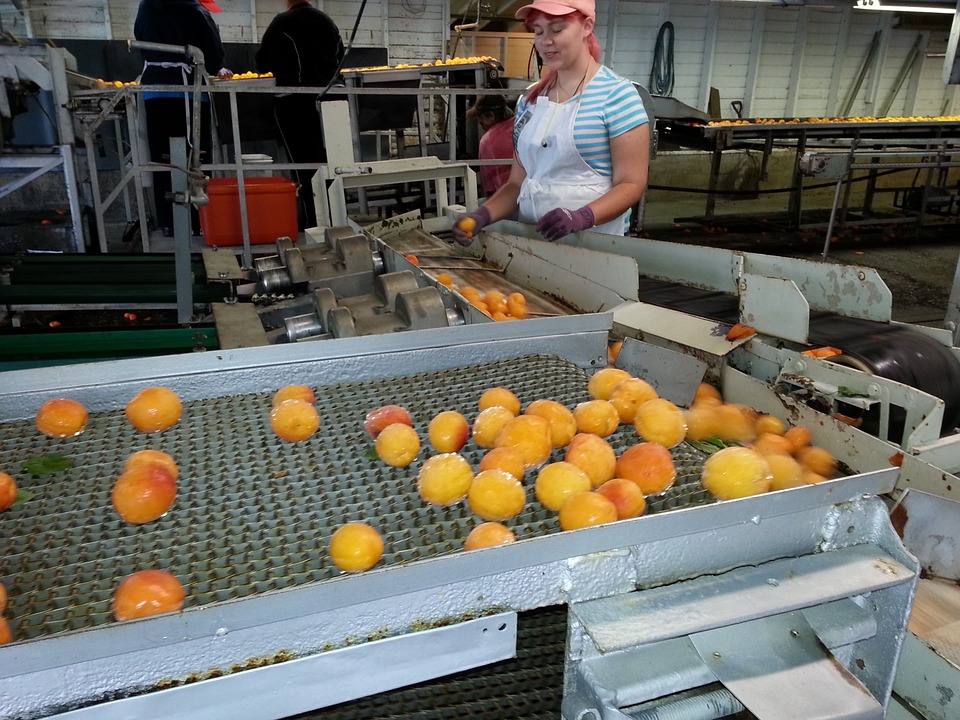 Data intelligence enhances the visibility, knowledge, and control within food and beverage facilities. While there is a great deal of data being produced within these companies, often it is not being used to its fullest potential. Not using real-time data hinders your visibility, putting your company at a greater risk for non-compliance, fines, failed audits, and recalls.
Luckily, food and beverage companies can now unlock the value of their data by leveraging quality management systems, such as SafetyChain. Here are four key ways in which data intelligence can make a positive impact on your company's results.
1. Ensure supply chain controls and everyday compliance with automation.
Your company's food safety and quality programs may be effective, but to maximize your results, you need to make sure that those programs are being executed and tracked appropriately. By automating your programs, you can capture data and ensure everyday compliance. Your requirements can be configured in your data management system, and you can also automate task alerts and workflows.
With data intelligence, you won't have to rewrite all of your programs. Instead, the food safety and quality data management system can be configured around your company's existing programs, giving you the ability to have the system mapped to your company's unique and changing requirements.
For instance, SafetyChain has an overall compliance dashboard, which allows you to see compliance across all of the items or resources you're processing in real-time. With filters, you can also narrow your focus to a specific customer, period of time, location, or type of quality check. Gain insights into your lowest-performing areas such as specific vendors or lines and easily identify the areas that may need addressing or processes that should be improved upon.
Flexible, agile supply chain controls and automated compliance tools can be customized to suit your organization's unique needs and challenges, automatically.
2. Identify and manage issues earlier with data collection and real-time data analytics.
With real-time data collection, you'll have "eyes and ears" on the floor at all times. Not only will you have the ability to analyze data, you can also export it as needed and share key information with customers when required.
In the event that something does go awry, you'll know much more quickly in real-time. Catching problems early will significantly reduce the impact those issues would otherwise have on your products. By identifying them quickly, damage to your business is minimized.
SafetyChain was built with ease of use in mind, providing automated data collection from equipment, mobile app data capture, and web-based portals. All of which provide real-time data analysis against specifications and alerts of non-compliance. This will help you mitigate risks and control costs.
3. Continuously Improvement with Data Intelligence.
Manufacturing foods and beverages requires you to be alert to any potential problems, as well as opportunities for improvement. With live data intelligence, you can continuously monitor data to drive your business and improve operational performance.
If something goes wrong or a product is repeatedly not up to spec, data intelligence can pinpoint where the issue lies, so you can fix it quickly. This will reduce your losses and increase productivity.
Continuous improvement doesn't sit still, either, so what may be working today, might not be the most efficient tomorrow. The most effective way to continuously improve is to have continuous, up-to-date, accurate data about each stop in your supply chain and processes. Data intelligence is objective so you will have an honest picture of what's happening, whenever you want to find out.
With SafetyChain, you'll receive visibility into operations in real-time. You can configure reports and dashboards so the information that's most important to you is the first thing you see. For instance, if you're interested in seeing just passes or fails, a specific user, or a select data range, the system's filters allow you to access that data, updated to that exact moment.
4. Be ready 24/7 for audits and inquiries with a centralized repository of all your records.
Using a data management tool gives you the ability to be prepared for audits and inquiries on a 24/7 basis. With a centralized repository of all your records, you'll never again have to sift through files to track down information. Plus, each record is time- and date-stamped, providing an additional level of efficacy to the process.
SafetyChain's Program Viewer also allows you to keep all of the necessary documents in one convenient location. For instance, you might have an SOP with a series of work instructions, but instead of using up file space, all of the relevant documents can be kept in one spot where users can access them as needed. The records for the program can also be captured in the system, so if you need to find only compliant or non-compliant instances over a certain period of time, you won't have to waste time digging out records. Instead, it will only take a moment to retrieve the necessary data.
What are the data analytics in the food and beverage industry?
Food and beverage manufacturers need to know what's happening from start to finish, to stay profitable and compliant. That's where data analytics helps. Using a robust plant management system you'll be able to better manage quality, safety, and compliance.
Supplier Management Software
Supply chain issues can halt processes in their tracks and cost you money. Supplier Management software is used to reduce late shipments, control costs, improve customer service, and predict potential issues. It will also help ensure supplier compliance.
Statistical Process Control
SPC software collects real-time data so you can be alerted immediately to any issues that fall outside acceptable ranges. This saves you time and improves your plant efficiency.
Quality Management
It's tough to stay on top of safety and compliance without strong quality management. Automating your quality management helps you stay compliant, increases your efficiency, and reduces your overall costs.
Overall Equipment Efficiency
Keep tabs on your OEE with real-time analytics and KPI and performance data. These data will help you reduce downtimes and increase your overall production.
Environmental, Health, and Safety
Manage your compliance, risk, and corporate sustainability data and activities. EHS software provides you with the real-time data you need for your plant to save time, reduce risk, and prevents unexpected issues.
How Data Helps in Food and Beverage Manufacturing
The Internet of Things has changed the way manufacturers run their organizations across the globe. Increased use of automation and technology has made performance tracking more accurate and less challenging.
Food and beverage manufacturing is a regulation-heavy industry that can often change rapidly based on consumer demand. Data helps manufacturers stay on top of changing trends and regulations, such as the Food Safety Modernization Act (FSMA), and remain agile in the event of future changes.
When you have real-time data about your processes, you have better information to consider when making decisions and analyzing areas you can improve upon. What you see with your eyes, isn't necessarily the true picture of your production. Data provides you a deeper look into each step of your processes, and you can use data to prepare for supply chain disruptions, increase productivity, connect different departments, and improve your workflows for optimal production and profitability.
About SafetyChain Software
SafetyChain is a Quality Management System (QMS) that helps food and beverage companies improve productivity, profitability, and compliance with a flexible, user-friendly software platform that captures, manages and analyzes real-time operations data. Learn more at https://safetychain.com.