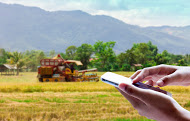 Time = money in the food industry, and having immediate access to actionable data is critical! FoodSaftyTech recently interviewed SafetyChain's co-founder, Barbara Levin, on the impact mobile apps are having on the food industry. Barbara shared why mobile apps, designed for food safety and quality management, are helping the food industry:
Get timely feedback on non-compliances for CAPA
Enusre consistency in following food safety and quality programs
Obtain actionable food safety and quality data for trending, and continous improvement
Be more prepared for audits
Levin also discusses the impact realtime feedback combined with data efficiencies can have on an overall success of a company's food safety and qualit program. For those that want a great overview of why mobile apps are becoming a game changer for the food industry, definitely recomend reading this article! SafetyChain also has many resources available on mobile apps as well:
Solution Demo: The power of SafetyChain's FSQA Cloud Technologies and Mobile Apps
SafetyChain Mobile Overview - Anytime, Anywhere Food Safety & Quality Assurance
Webcast with Unisea - How they are improving food safety and quality with SafetyChain's FSQA Platform and Mobile Apps
For more information visit here.