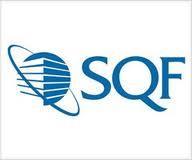 SafetyChain was a sponsor at the recent SQF Annual Conference in Orlando - great conference with a lot of interest in automation. We were quite busy at the SafetyChain booth - especially after Bob Butcher from Ipswich Shellfish Company presented a great automation case study (to read the study click here). More than ever, it seems that Food Safety and Quality Assurance folks want to talk about technology as a way to automate and streamline their processes. Here are the key pain points we heard about:
Approved vendor programs: Managing supplier compliance has become increasingly challenging - and the folks we spoke to are looking for ways to automate the entire process. We had a lot of conversations too about helping to streamline this function for when the FSMA Foreign Supplier Verification Program kicks in.
Ensuring GFSI program compliance: Many folks spoke with us about challenges in ensuring that all components of their food safety programs were carried out according to plan and to their scheme code. And of course about version control and being able to easily produce forms/documentation specific to code during audits.
Safety and Quality Data Collection and Non-Conformance: Given all the "moving parts" of a global food supply chain, FSQA teams are looking for ways to get safety and quality data in realtime, have it analyzed in realtime, and receive immediate non-conformance alerts for timely CAPAs.
Audit readiness: Food safety audits take up a lot of time - and while everyone understands the reasoning for unannounced audits, they're looking for ways to be audit-ready on demand.
We're excited to see that automation is moving toward main stream in the food safety industry. A lot of this is due to the cloud and mobile applications - which give FSQA teams the ability to enforce food safety and quality anywhere at anytime - in the field ... at the plant ... at the warehouse ... in transport ... in the store.
If these challenges sound a lot like yours, SafetyChain can help! Give us a call at 888-235-7540 or contact us at info@safetychain.com to discuss your challenges and see how we can help.