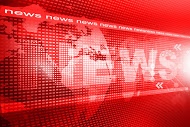 The numerous food incidents at Chipotle over the past months have without a doubt had a dramatic impact on the food industry, as all members of the food supply chain continue to read about how these incidents have impacted Chipotle's brand and bottom line.
You can be sure that many companies – from suppliers, to manufacturers to distributors and retailers – are reevaluating their food safety programs and supply chain controls. As well as their ability to respond to inquiries and audits as more and more transparency is emphasized and regulated throughout a company's supply chain, upstream, downstream and internally.
Dan Bernkopf, SafetyChain's VP of FSQA Applications, recently had an informative article published by FoodSafetyTech on the effect Chipotle incidents are having on inquiries, responses and audits. Dan did a great job of reminding us what companies would have to go through when responding to inquiries associated with food safety incidents. As well as provided good food for thought on better approaches to managing FSQA programs and data management. Definitely worth a read – you can access the article here.