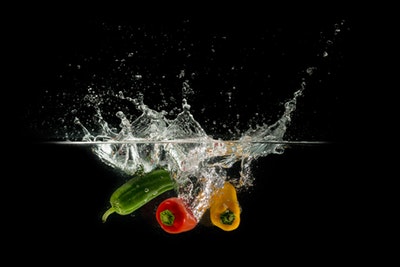 Food quality management solutions help food and beverage companies ensure program compliance and proactively handle any non-conformances as they arise. Because managing food safety and quality operations is becoming increasingly complex, companies must have the utmost level of confidence in the solutions they're using to access real-time data and ultimately optimize production processes.
Yet, a startling number of food and beverage companies recognize weaknesses in their food quality management processes and technology. According to a McGladrey survey, only one-third of survey respondents felt confident in their current safety and recall strategies, and less than half feel confident in their data and systems. This is despite the fact that nearly half (40%) consider product quality to be a "major risk" for their company.
In another survey conducted by SafetyChain and The Acheson Group, only 36% of respondents were able to say that they have full, immediate visibility to supplier non-conformances, while just 38% were fully confident in their visibility upstream, downstream, and internally within their companies. With almost 40% of respondents dissatisfied with the way their operational performance is being tracked, it's clear there's room for improvement.
When it comes to effectively managing day-to-day operations in any food and beverage enterprise, visibility is essential. The ability to access the information you need in real time from any location is crucial to successfully managing food safety. Moreover, your solution should have the features that not only make it simple to access this data, but also the intelligence to alert you when any issue demands immediate attention. With these capabilities, you'll be able to catch and manage issues earlier, while also monitoring performance to pursue ongoing improvement. Once you're confident in your food safety and quality management solution, you'll also become
SafetyChain Software is a cloud-based food quality management system that reduces costs, waste and risk for food companies. Our powerful FSQA platform gives quality and operations managers an easy-to-use tool to automate compliance, safety and quality programs while providing valuable real-time data to help optimize operations. Learn more at https://safetychain.com.