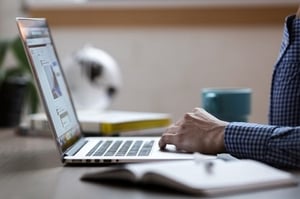 If your food and beverage company faces the challenges of managing many compliance requirements, including Global Food Safety Initiative (GSFI) programs, a solution like GSFI software could help. While GFSI is non-regulatory, being certified to this accredited food safety standard can deliver a number of benefits to your company. Yet, with those benefits come added complexities. Let's take a closer look at the challenges of managing GSFI programs, and how implementing technology help.
What Is GFSI?
MyGFSI.com describes the initiative as "an industry-driven global collaboration to advance food safety." In order to become GFSI-certified, companies must first implement a measurable program to mitigate risks and deliver safe, high-quality food; then, they must achieve a successful audit against one of the GFSI programs.
More and more companies are pursuing GFSI certification – for a number of valid reasons. While it supports risk management, a GFSI-certified program can also help brands remain competitive, as many food service companies and retailers are buying exclusively from suppliers with GFSI schemes in place.
How Can Software Help?
While the benefits of implementing GFSI can be considerable in terms of securing brand image and driving profits, it also presents a set of challenges. Many companies lack the resources needed to effectively adopt these programs, as their employees are already on overload with simply carrying out existing food safety and quality assurance (FSQA) programs.
Technology like GFSI solutions allow FSQA teams to do more with less. Specifically, software designed to support the management of GFSI programs and other compliance requirements can:
Automate GFSI document and record management
Provide access to all required GFSI audit programs
Automatically schedule GFSI required tasks and send reminders when tasks are due
Enable users to access dashboards to monitor GFSI data in real-time
Additionally, software provides the ability to trend program performance to help you make informed decisions, which will enable you to continuously meet GFSI scheme standards with greater ease.
SafetyChain Software is a cloud-based food quality management system that reduces costs, waste, and risk for food companies. Our powerful FSQA platform gives quality and operations managers an easy-to-use tool to automate compliance, safety, and quality programs while providing valuable real-time data to help optimize operations. Learn more at https://safetychain.com.