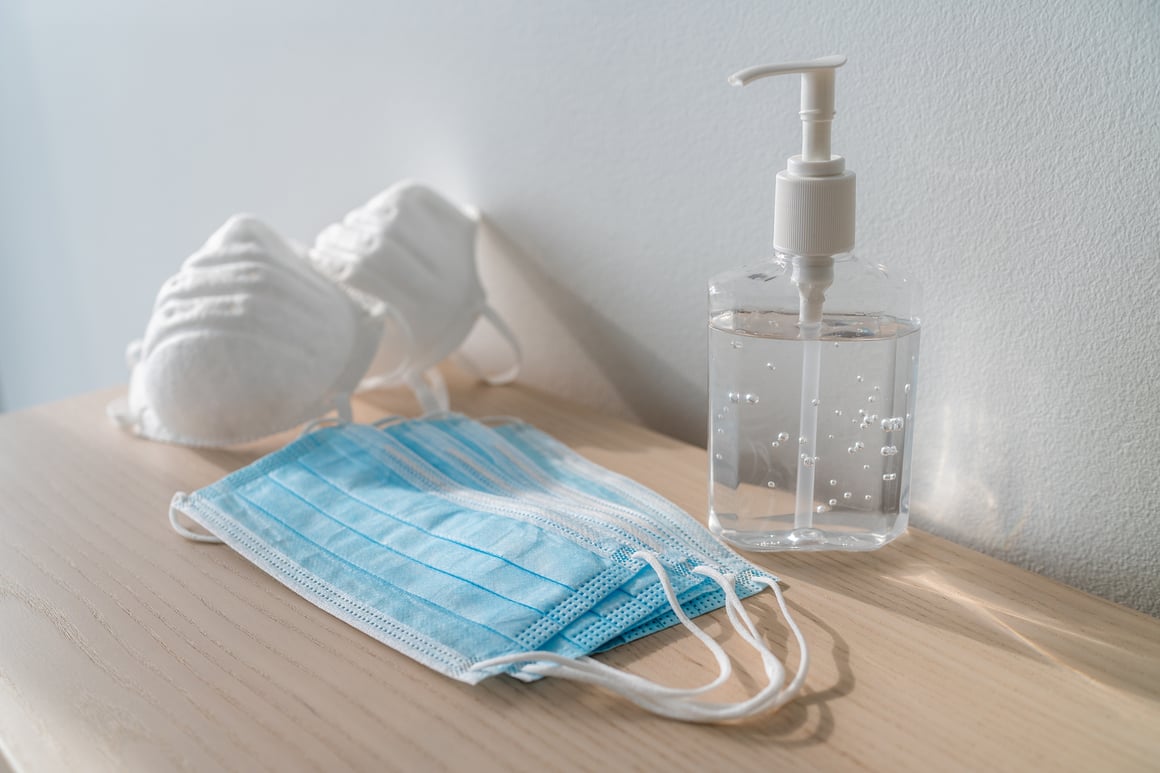 As businesses across the globe find themselves in the midst of the COVID-19 pandemic, the manufacturing industry in particular must brace for the disruptions that the virus will inevitably cause. The public depends on the industry's ability to provide a continuous, safe supply of products, so employees in plants are considered essential. Of course, we can't oversee our employees' behaviors when they're outside of our facilities, but what we can do is stay educated and implement strategies that control its effects within our plants.
Disclaimer: This is meant to be a helpful summary of our FSMA Friday webinar with The Acheson Group and as such, is not legal advice. You can watch the entire presentation here.
COVID-19: Current Insights
As of March 27, 2020, we know that most people who contract the novel coronavirus will exhibit symptoms within 11 days; for a select few, it may take up to 14 days. Anyone can contract the illness, and although high-risk groups such as immune-compromised and elderly individuals appear to be hit the hardest, a good portion of U.S. patients (40%) who are hospitalized are between ages 20 and 54.
We also know that there is no evidence that the virus is transmitted via food or product packaging; instead, it travels person-to-person and can live on surfaces. To prevent getting sick, individuals are therefore recommended to avoid touching their faces, perform frequent hand washing, use hand sanitizers, and practice social distancing. Disinfecting surfaces is of particular importance in CPG facilities, as the virus appears to live up to three days on plastic and stainless steel. There is a list of disinfectants for use against the novel coronavirus available through the Environmental Protection Agency.
Strategies for Stopping the Spread
Leaders in F&B and CPG manufacturing should also understand the symptoms of COVID-19 and educate their employees accordingly. Employees should be questioned about fever, cough, and respiratory distress before starting a shift, as well as travel to high-risk areas or contact with anyone who has had a known case of COVID-19. If they answer in the affirmative, they should be sent home and anyone who has had close contact (within six feet for 15 minutes or more) should also be sent home to self-isolate. Any touch points should be disinfected thoroughly. Employees should not return to work until at least seven days after the initial onset of symptoms and until symptoms such as fever and cough have been gone for at least three days. If they had a confirmed case of COVID-19, they should not return until they have had two consecutive negative tests, 24 hours apart.
How to Reduce Your Business Risk
Besides employee screenings, here are several tactics you can use to control the impact of the virus on your facility:
Minimize the overlap of groups of employees by considering workflow modifications, such as moving shifts to different days or staggering employee departure/arrival times.
Stagger lunches and breaks.
Disinfect key contact areas such as locker rooms, break rooms, and bathrooms on the hour.
Enforce social distancing wherever possible. In areas where employees work in close quarters, such as manufacturing lines, consider separation tactics such as plexiglass barriers.
Incentivize staying home for sick employees or those who could have been exposed to the virus. Providing sick leave to those who may not already have it could help encourage employees not to come to work when necessary.
Plan for absenteeism through the next several weeks or months. Consider hiring temps as needed, and develop strategies for fast-tracking hiring and training procedures.
Be aware of evolving FDA developments. While they have temporarily suspended routine inspections, they will still perform mission-critical inspections and follow-up for food-borne illnesses and recalls. Many strategies and requirements are also being implemented at state and local levels, so check your local jurisdiction regularly for new information.
Unfortunately, the novel coronavirus will likely continue to affect companies for the weeks and months to come. We can't predict how significant the impact of the illness will be on the food & beverage and CPG industry, but we can use the information we have so far to make plans and control our response.
To learn more about how you can control the impact of COVID-19 on your company, download our COVID-19 Readiness Kit here.