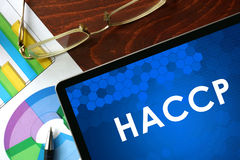 I'm very excited about our May 16 webinar, "Creating HACCP Excellence - Best Practices for a World-Class HACCP Program." Bob Savage, President of SafetyChain partner HACCP Consulting Group, will be sharing anecdotes and practical information from his 30-year career with FDA and USDA/FSIS ... where I think it's safe to say "he's seen it all."
Some of the topics Bob will address in my live interview with him include:
Importance of management commitment and how to set measurable expectations
Role of Good Manufacturing Practices in creating and minimizing CCPs
Overall best practices for a world-class HACCP program
What makes an effective CCP
HACCP program monitoring, verification and validation
USDA/FDA audit preparedness
Future of HACCP in light of HARPC
Plus Bob will take your questions live!
As always, all SafetyChain webinars are complimentary.