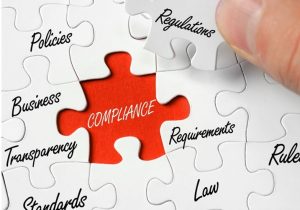 If you missed May's FSMA Friday with Dr. David Acheson and The Acheson Group (TAG), here is a recap from this informative session on how to evolve HACCP plans into a food safety plan that meets the requirements of FSMA's Preventive Controls rule with an emphasis on environmental controls and environmental monitoring. Haven't joined us for FSMA Fridays yet? Read below to find out what you've been missing!
HACCP to HARPC
You have a HACCP plan with a hazard analysis, critical control points (CCPs) and prerequisite programs (PRPs), so are you Preventive Controls compliant? The answer is most likely not as Preventive Controls is more than just HACCP; it is an advancement of HACCP principles focused on assessing risk and applying controls commensurate with the level of risk.
But meeting requirements of the new regulation and revamping your HACCP system doesn't mean starting from scratch. TAG's perspective in adapting HACCP plans to meet the new regulation is simple and two-fold:
1. Conduct a hazard analysis, which covers the scope of the operation from receiving through distribution, to determine those hazards requiring a preventive control.
2. Leverage the food safety management system currently in place at your facility (i.e., CCP's, GMP's, PRP's, and other SOP's) and build it into a food safety plan that is responsive to requirements of the HARPC approach.
The goal is to keep existing critical control points in the food safety plan while supplementing it with prerequisite programs, practices and procedures to effectively control hazards in a more robust and layered framework than traditionally occurs in a HACCP system.
Dr. Acheson additionally notes, "I don't think the FDA is expecting us to rewrite all this stuff. If you [have] programs built already, you just refer to them.… You have to make sure that these programs are compliant with the FSMA rule requirements, which in certain areas are pretty specific, especially around environmental monitoring but that's just a check box that you need to do."
And in evaluating your programs for Preventive Controls compliance, one area of critical importance are those activities which fall under the umbrella of environmental controls.
Environmental Controls
Environmental controls prevent or significantly minimize the ingress or cross-contamination of hazards (most notably pathogens) in the processing and manufacturing environment. Many environmental controls are already in place at facilities such as hygienic equipment design, air handling and flow, and food traffic routes to prevent cross-contamination. As sites evolve their HACCP-based system into one that is compliant with the new regulation, these controls need to be linked to identified hazards requiring a preventive control and enhanced as necessary.
Considerations when evaluating existing environmental controls to determine their effectiveness at controlling hazards includes an understanding of key factors such as the type of food, source, associated risks, and handling or processing steps. For example, how effectively is a hazard controlled where managed by the supplier and is the control validated? Or is there a risk that the material supplied may introduce an environmental pathogen into the facility?
Alternatively, is food, personnel and vehicle traffic at your facility appropriately controlled to prevent cross-contamination? Is there an area of increased hygiene following a process intervention step to eliminate hazards (e.g., pasteurization) to prevent re-contamination? Thinking through these questions in consideration of the new regulation is an opportunity to improve existing environmental controls.
Environmental Monitoring
Environmental monitoring, on the other hand, is an activity which can verify the effectiveness of environmental controls and sanitation. Due to the increased risk of cross-contamination of ready-to-eat (RTE) foods from environmental pathogens, the regulation prescriptively requires environmental monitoring as a verification activity where RTE foods are exposed to the environment prior to packaging and the packaged food does not receive a lethal treatment. However, environmental monitoring can serve as a useful tool for other food products to determine the efficacy of controls aimed at preventing the ingress and establishment of environmental pathogens in the facility.
Foremost, when establishing an environmental monitoring program, environmental pathogens (e.g., Listeria monocytogenes or Salmonella spp.) associated with the food and facility should be identified and understood within the context of their growth needs and control mechanisms. The program should consider hygienic zoning and process areas or activities upstream of high hygienic zones to identify and prevent issues that could cause contamination. And finally, it should include a data management and trending component to improve the process, apply corrective actions and control the safety of the product.
Environmental controls coupled with environmental monitoring enables sites to reduce the risk from environmental hazards through programs and procedures such as food traffic flow or equipment cleaning and verify their effectiveness at mitigating risks through environmental monitoring.
Want to Learn More…
To learn more form Dr. Acheson and TAG about what the FDA is expecting by September 1, 2016 regarding compliance, qualifying as a PCQI and answers to participant questions, click here to access the recording.
Need help interpreting which rules apply to your company? Or identifying gaps in your food safety plan? The Acheson Group (TAG) can help. Visit www.achesongroup.com to get connected.
Want to make sure you're food safety programs are being followed, properly documented and easily auditable? Or do you need a software program to manage and trend your environmental monitoring data and demonstrate compliance? SafetyChain's FSQA Operating System is the perfect solution.
Click here to schedule a demo and learn how SafetyChain can help your operation maximize resources and increase business efficiencies while achieving FSMA compliance.
And of course, be sure to join us for this month's FSMA Friday where Dr. Acheson and the TAG team will share the latest FSMA updates and review FSMA's newly released Food Defense rule. If you're not registered yet for our monthly series – visit: https://safetychain.com/resources/fsma-fridays/.