Recap of August FSMA Fridays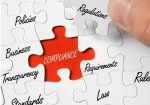 For the first time in the history of FSMA Fridays, we had to postpone a session due to unforeseen circumstances. Fairly impressive record given we've been hosting FSMA Fridays with Dr. Acheson and his team at The Acheson Group for 3+ years, but again apologies for any inconveniences!
Given the important updates and information to share – we didn't want to delay getting our series participants information – thus a big THANK YOU to Peyman Fatemi with The Acheson Group who joined us to record the session on Saturday. Highly encourage you to hear the recording as Peyman discussed the extension of FSMA compliance dates and guidance documents that recently were released by the FDA. Along with insights on what to do if you're not ready yet for FSMA. Here are a few highlights of the conversation:
36% FDA FSMA Guidance Documents Now Out!
According to Fatemi, the first 5 chapters (of 14) of the much-awaited FDA FSMA guidance document now out primarily focus on the main components of FSMA - the food safety plan, conducting a hazard analysis, implementation of preventive controls, what preventive controls can be applied, and how to conduct them. Anticipated release of the rest of the chapters will be within a year or so.
Fatemi shared, "For those that have taken the PCQI training so far to become PCQIs for their companies or their organization, will see a lot of that what was taught during that PCQI training is summarized here with a little bit more depth. I think FDA did a nice job of harmonizing and aligning the curriculum that is being taught right now within this guidance."
Changes in FSMA Compliant Dates? What's the Scoop?
The big news last week is that 'some' FSMA compliant dates have been pushed out. Though the major dates are still in place with the first compliance date of September 17. The FDA lists the extensions here: https://www.federalregister.gov/articles/2016/08/24/2016-20176/the-food-and-drug-administration-food-safety-modernization-act-extension-and-clarification-of
When asked to share his thoughts on why the extensions, Fatemi shared, "I think the key is that FDA is recognizing that the rules as it stands leaves an awful lot of interpretation of what applies to whom and level of compliance. I think they needed more time for people to determine, both from the industry side and the government to what works best."
Continued Fatemi, "This just gives them time and for companies to also align themselves to determine do I fall under produce safety rules or does the prevention control rules more apply to me and so the timelines or sometimes when there is, it kind of goes back and forth. Some companies fall under one, while the others fall under produce safety for instance, it'll be hard to have multiple compliance dates and some ambiguity in terms of what complies to whom. This is really intended for that, to clear things up. "
So .. Rules are In Place, Key Compliant Dates Fast Approaching .. What If You're Not Quite Ready?
As discussed in a previous session, Fatemi noted that the key is to be prepared to share a narrative of how well you understand the hazard analysis, risk based preventive controls and that you're working on implementing (or updating) your food safety plan. And that along with the work currently being done at companies in identifying the gaps in current programs, the tougher part will be proving the plan is working, ensuring program adherence and maintenance.
"I think it is a shift in mindset and paradigm, however you want to phrase it. It is not a project…it's dynamic, hazards change and you have where it's identified process changes, formulation changes. There is risk assessments, change in over time. New risks are identified, new food products and formulations, market trends. .. it's not something you do once and just file it away. It is evolving and a very live document that you have to maintain.. you have to remain diligent and have the dedicated employees and folks within the organization that are committed to maintaining this. I think that's going to be one of the other challenges is just that, is maintaining and up-to-date."
Thus the FSMA journey and dialog continues. Great session, access full recording here. And while we'd love to start passing out "I Survived FSMA" t-shirts, more appropriately the phrase should be, "We're Meeting FSMA Standards" as it truly is an endeavor that will be ongoing.
Be sure to join us for our September session on Environmental Controls – if you're part of FSMA Fridays, you'll receive a reminder as always. If you're not, it's easy to join –https://safetychain.com/resources/fsma-fridays/
And of course, if you're look Interested in learning how SafetyChain's management tools help organizations more effectively manage a risk-based approach to food safety – Check out our website!