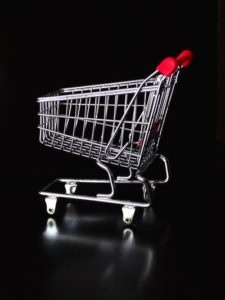 Food safety and quality management is complex and multifaceted: from preventing food safety incidents and product recalls to keeping up with evolving regulatory demands, there are many components in any food safety and quality assurance (FSQA) program. These complexities can create weak spots, and under certain circumstances, might even limit the ability to deliver safe, high-quality products. With solutions like food quality compliance software, FSQA teams can strengthen their approach to food safety and quality.
Taking a Yes or No Approach to Compliance
Quality Assurance Magazine explains that there is no gray area when it comes to compliance: an activity, product, or result is either compliant or it isn't. While it goes without saying that food and beverage companies must take this approach to deliver safe, high-quality products, it's not always easy to enforce.
The amount of data and documentation approvers must oversee manually to ensure compliance can be staggering. Yet, software enables this information to be directly routed via workflows to approvers, thereby achieving ongoing collaboration across all supplier management activities. Notifications can also be sent to the appropriate parties when data doesn't meet program requirements, enabling them to address issues at the earliest stage possible.
Keeping Suppliers in the Loop
Weak links develop when there are lapses in communication among companies and their suppliers. If you've recently updated your program requirements, for instance, and suppliers are unaware, it could compromise compliance. Software provides tools like supplier portals to keep suppliers informed when new requirements become effective. You can even send up task alerts to immediately notify suppliers of any changes to keep them completely up-to-date on your expectations.
With enhanced, real-time visibility and actionable data readily available, food compliance software can help you to reduce risks while also eliminating inefficiencies. As a result, you can take the strongest possible approach to food safety to safeguard your brand image and improve your overall results.
SafetyChain Software is a cloud-based food quality management system that reduces costs, waste, and risk for food companies. Our powerful FSQA platform gives quality and operations managers an easy-to-use tool to automate compliance, safety, and quality programs while providing valuable real-time data to help optimize operations. Learn more at https://safetychain.com.