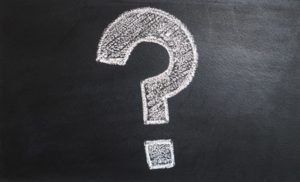 Food quality management continues to be a challenge for food and beverage companies in the U.S. According to Food Processing's 17th annual Manufacturing Outlook Survey, one in eight respondents experienced a food recall in their company within the past year. The costs of recalls continue to have grave implications on consumer wellness, but also the industry's financial stability. Fortune Magazine calls food quality risks America's "$55.5 billion safety problem."
E. Coli: The Most Recent Outbreak
The most recent E. Coli outbreak in December of 2017 left dozens of people ill across at least 13 states, according to the CDC. Consumer Reports states that the outbreak resulted in at least five hospitalizations and one death. As of press time, the investigation was ongoing, but some sources speculated that contaminated romaine lettuce could have been the source for the illness.
It certainly wouldn't be the first time that contaminated produce led to foodborne illnesses, but recent years have proven that no food source is entirely risk free. Consumers have, as a result, grown increasingly wary about their food purchases.
What It Means for the Food & Beverage Industry
Food Safety News reported that U.S. Rep. Rosa DeLauro called on the CDC to improve its process for investigating foodborne illnesses, calling its lack of guidance to consumers "unconscionable." She expressed her dismay over the agency's apparent lack of concern over not finding the cause and source of the outbreak, despite the first report of illness having been made over a month prior.
It's impossible to pinpoint why the CDC has struggled to identify the origins of the contamination, but one thing is certain: effective record keeping is essential for food and beverage companies to aid in the investigation process. More importantly, however, food quality and safety management solutions should be implemented to aid in preventing contaminations from occurring in the first place. Today's tools make it easier than ever for managers to ensure all FSQA program requirements are being met on a continual basis to catch risks earlier and prevent contaminated products from ever reaching consumers.
SafetyChain Software is a cloud-based food quality management system that reduces costs, waste, and risk for food companies. Our powerful FSQA platform gives quality and operations managers an easy-to-use tool to automate compliance, safety, and quality programs while providing valuable real-time data to help optimize operations. Learn more at https://safetychain.com.