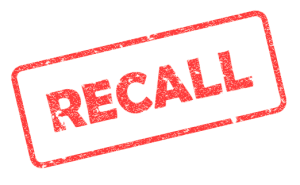 An effective food quality management system allows food and beverage companies to comply with evolving regulatory demands, avoid food safety incidents and product recalls, and ultimately, manage day-to-day operations with ease for accelerated results. While every company in the food and beverage industry has existing processes in place to support food quality management, many have ample room for improvement.
According to Food Safety Magazine, deficiencies in food monitoring processes are among the major contributing factors behind recalls. The same source notes that there has been a significant increase in food recalls throughout the U.S., with the number steadily on the rise.
A study titled "Capturing Recall Costs" by the Grocery Manufacturers Association notes that a single recall could cost a company upwards of $10 million in direct costs. That doesn't account for brand damage, either, which can also have a devastating impact. A Harris Interactive Poll indicates that 55% of consumers would switch brands temporarily following a recall, while 15% would never purchase the recalled product again.
Of course, the best way to approach the damage caused by recalls is to prevent them from happening in the first place. So, what can be changed within your food quality management processes to actively avoid them? Food Safety Magazine sums it up by saying: "document, document, document," and "plan ahead."
But what if you could take it a step further by documenting and planning ahead – all at once? Food and beverage companies need simpler ways to access relevant, up-to-the-moment data. This is the concept on which food safety software was built: to give you the power to access every relevant piece of data produced throughout your operations to help you plan ahead and become more efficient. With the ability to spot issues as early as possible, you may be able to mitigate a problem's potential impact, avoiding costly recalls altogether.
SafetyChain Software is a cloud-based food quality management system that reduces costs, waste and risk for food companies. Our powerful FSQA platform gives quality and operations managers an easy-to-use tool to automate compliance, safety and quality programs while providing valuable real-time data to help optimize operations. Learn more at https://safetychain.com.