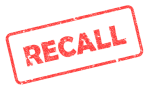 If you work in the U.S. food industry, you likely subscribe to FDA's food safety bulletins to stay abreast of the latest recalls, withdrawals and safety alerts. These daily notifications are a constant reminder of challenges in the food supply chain.
And these alerts seem to be growing in cadence, especially when there's a Class 1 Recall such as the more recent SunOpta's recall of sunflower kernels and CRF Frozen Foods recall of frozen fruits and vegetables, both of which continues to have a cascade effect for a significant number of brands downstream.
As companies involved in recalls know, the impact felt on their organization is immediate as food safety & quality operations race to provide all the critical information needed to respond to inquiries and ensure that key stakeholders and customers alike, are made aware of and kept apprised of the situation.
Then the process of root cause analysis begins, and in some cases can be defined fairly quickly. And or can be a long, arduous process with many key indicators identified, whereas re-examination and updates of all food safety plans need to take place to avert the issues from arising again.
Effective supplier monitoring and process monitoring systems are paramount in today's growing regulatory environments (aka FSMA) and the growing complexities of the food supply chain. Manual and paper-based systems are labor intensive, not timely, prone to inaccuracies, and simply not robust enough to provide the day-to-day visibility and intelligent data to identify and manage issues at the earliest point possible.
But there are effective technology solutions to overcome data collection and management hurdles to support FSQA teams in monitoring, verification and timely decision making. It is shown that leveraging FSQA technology can help protect a company's brand by mitigating risk through real-time monitoring and notification - enabling FSQA teams to "do more with less" and facilitating meaningful, continuous improvement.
Thus, when is the right time to evaluate these technologies? After the dust settles from a recall?
We invite you to learn more about the impact FSQA technologies can have on empowering your FSQA operations to more effectively do their jobs and mitigate the risk of recalls. Access SafetyChain's eBrief – The Critical Role of FSQA Technologies – today.