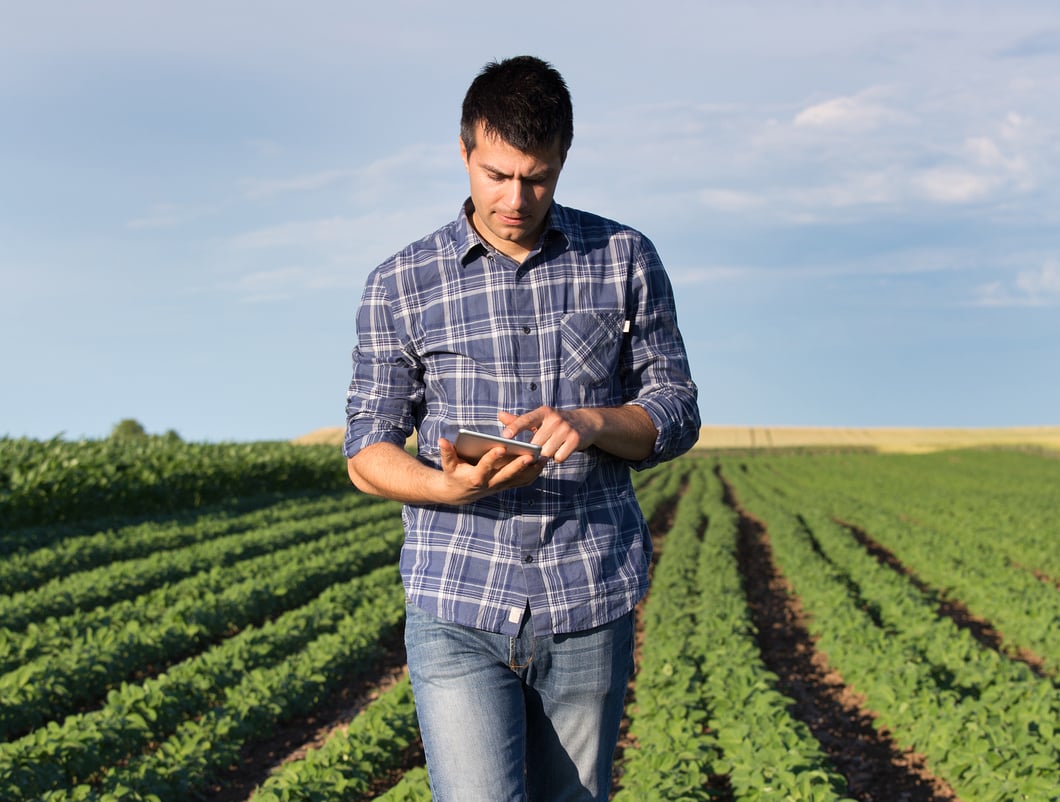 Sprout growers face a number of unique food safety challenges. The potential for contamination arises at various points through growing and handling processes, making risk mitigation an important priority for this particular industry. Yet, many of the risk management strategies can benefit other niches in the produce sector as well. Thus, developing a comprehensive understanding of FSMA's Produce Safety Rule is essential not only for sprout growers, but for agricultural operations as a whole. Here, we'll look at some of the challenges and best practices for sprout growers, with the understanding that many of these factors also apply to farms in general.
Produce Safety Rule
FSMA's Produce Safety Rule establishes science-based minimum standards for the safe growing, harvesting, packing, and holding of fruits and vegetables grown for human consumption. Of course, this encompasses sprouts, and as such, any operations that grow, harvest, pack, or hold sprouts fall under the rule. In addition, Subpart M of the rule contains additional requirements specifically for sprouts. Subpart M includes requirements for:
Seeds
Buildings and sanitation
Seed treatment
Sampling and testing of spent irrigation water
Environmental sampling for listeria
Maintaining records
As of January 2019, compliance dates for all sprout operations have passed, including very small businesses.
Sprout-Specific Food Safety Risks
While sprouts share many food safety risks with other niches where foodborne pathogens may reside, there are some challenges exclusive to sprout farmers. While seeds can be contaminated on the farm itself, sprout germination conditions also encourage the proliferation of pathogens. Moreover, sprouts can be contaminated during production as well. Many outbreaks of sprouts have occurred within recent years, with reports of pathogens from salmonella to listeria, among others.
To that end, all food sprout-producing companies must identify risks, as well as the practices that reduce risks. Yet, because they must work with limited resources, they also need to prioritize the implementation of practices strategically. Sprout operations must therefore have an in-depth understanding of the food safety hazards associated with sprout production, the Produce Safety Rule, and best practices for preventing contamination.
Hurdles to Sprout Safety
Sprout farms face two main hurdles. For one, they must maintain a hygienic sprout production environment. This encompasses the cleaning and sanitizing of both infrastructure and equipment, as well as developing and implementing employee health and hygiene practices. The role of GMPs in supporting a hygienic environment is crucial.
Another hurdle is the development and implementation of sprout-specific risk reduction measures. From acquiring safe seeds from trusted sources to using safe water, there are many factors to be considered. Sprout farms must also take precautions with seed purchasing, receiving, and storage. Treating seeds by chemical, physical, or biological means is one practice that can kill or significantly reduce pathogens. Additional risk reduction measures include the verification of control measures, which should include sanitation effectiveness, spent irrigation water and sprout testing, and environmental monitoring for listeria. When monitoring for this or other pathogens, farm operators should take a "seek and destroy" approach, increasing the frequency or sample size of testing to look for the contaminant in any possible area of their facility.
About SafetyChain Software
SafetyChain is a Quality Management System (QMS) that helps food and beverage companies improve productivity, profitability, and compliance with a flexible, user-friendly software platform that captures, manages, and analyzes real-time operations data. Learn more at https://safetychain.com.