How to Achieve Food Safety, Quality, Yield & Productivity Operational Excellence and Continuous Improvement
We are really excited to announce that Jeff Chilton, noted food safety expert and founder of Chilton Consulting Group, is joining our 2014 Webinar Leadership Series with an important webcast on May 9. Jeff will be speaking on the front of mind topic Optimizing Operational Performance.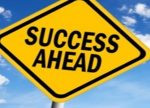 Last week I was at Food Safety Summit - and many of our conversations centered around the struggle to achieve optimal operational food safety and quality assurance (FSQA) performance. This has become a huge challenge considering the complexities today's FSQA teams face, along with the pressure for food companies to remain profitable.
But it can be done! Join SafetyChain and Chilton Consulting at this complimentary webinar, where Jeff will address best practices for achieving Safety, Quality, Yield and Productivity operational excellence and continuous improvement. Topics will include:
Setting proper priorities between food safety, quality, yield and productivity
Identifying key attribute metrics to establish operations Key Performance Indicators (KPIs)
Completing baseline FSQA and operational measurements
Developing effective measurement and reporting systems
Continuous improvement and program sustainability
And, Jeff will take questions from the audience live!