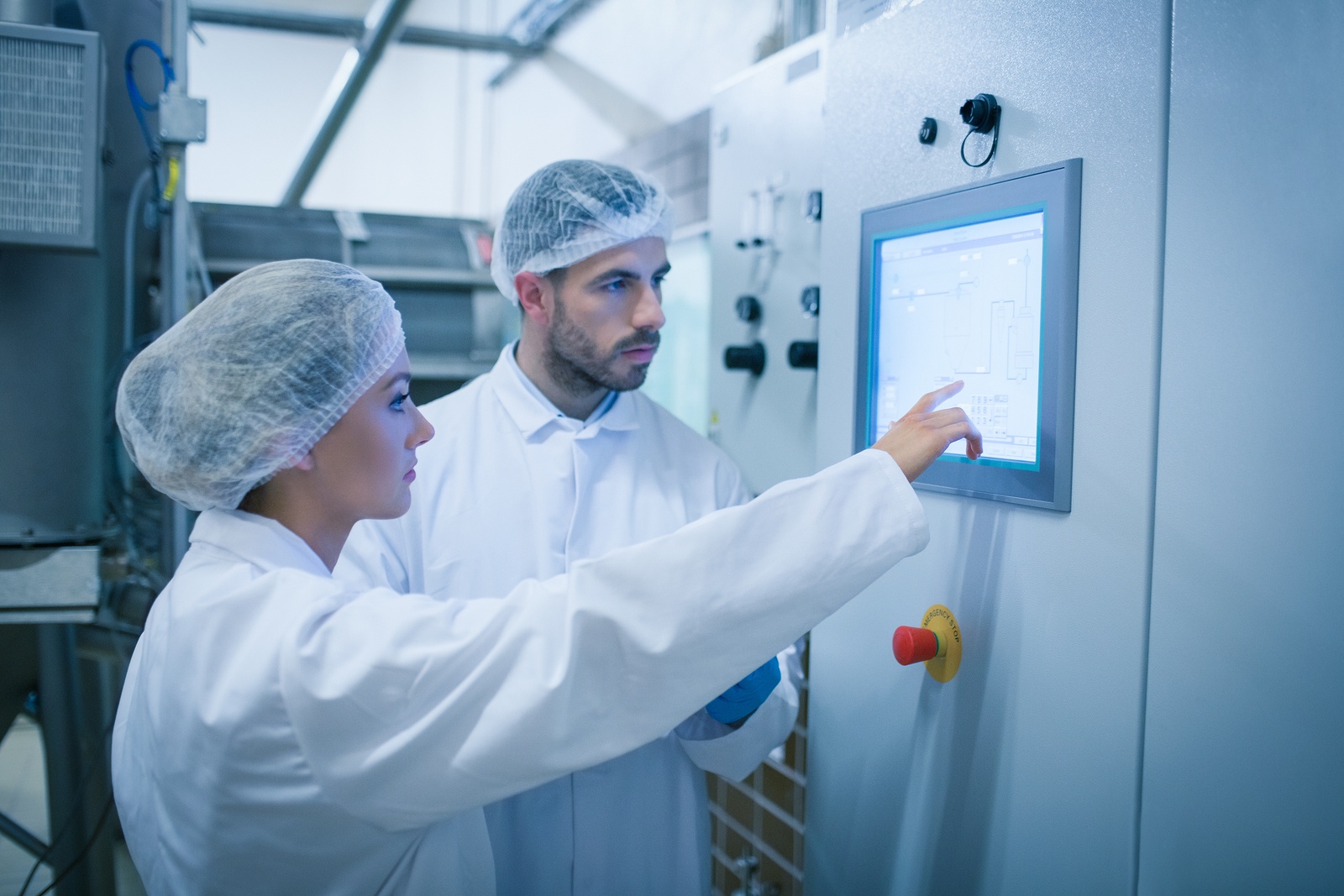 For many companies, successfully managing complex FSMA requirements is arduous at best. Going paperless and automating food safety helps pinpoint risks more precisely, enforce preventive controls and allows real-time operational monitoring. The ability to stay competitive and perform well in audits are added reasons to implement food safety solutions that have operational benefits, as well.
Here's how food safety technology can automate your facility's food safety plan:
Manage Multiple, Complex Plant & Facilities Plans
If you have very distinct products, each with their own set of risks, a separate plan must be in place for each. Managing the multifarious steps for a number of unique plans can be complex, but FSMA software can help through the following capabilities:
Define an unlimited number of specifications, Preventive Controls/PRPs, CCPs, Standard Operating Procedures (SOP), Good Agricultural Practices, supplier requirements (including documents associated with FSMA's Foreign Supplier Verification Program), and more.
Electronically identify definitions by product/product groups and facility.
Set times/due dates for al PRPs, SOPs, CCPs, etc. through automated task scheduling. Further define initial versus escalating alerts to further facilitate completion.
Maintain all of the elements above – regardless of number of facilities or locations – via one centralized data repository with dashboard access for monitoring, trending, audits, and a real-time, comprehensive look at your entire operations.
Not only does having all of your plans readily available via one convenient system aid in ensuring food safety; it also provides you the tools and data needed to support continuous improvement, including lowering operational costs and increasing your bottom-line results.
Pinpoint Risks More Precisely
Less than half of respondents (45%) in the previously-referenced survey stated that they have a viable risk management strategy in place. Risks cannot be managed without first accurately identifying them. While assessing risks requires in-depth analysis of a broad range of data, a comprehensive FSQA software solution can help. Specifically, it will:
Ensure all FSQA test results, inbound COAs, CAPA information, and additional records are accessible from a repository of complete, accurate, and up-to-the-moment data.
Provide actionable insights through analytics to help you identify trends and track KPI performance so weaknesses can be readily pinpointed.
Enforce Preventive Controls
Managing Preventive Controls has been traditionally time-intensive, consuming a significant amount of FSQA managers' time and attention. With the help of a modern FSQA system, you can effectively manage Preventive Controls with the ability to:
Establish schedules and notifications for all Preventive Controls for complete automation.
Analyze inbound COA information and data from internal FSQA tests against specifications in real time so non-conformances can be addressed at the earliest possible stage.
Receive real-time alerts when a control is incomplete or FSQA test results deviate from specifications.
Achieve Live Operational Monitoring
Monitoring, verifying, and validating the components of your Food Safety Plan means your company has not only stated what it's going to do, but also that you're making sure you're doing it on an ongoing basis and you're ensuring that the plan achieves its objective: mitigating risks to produce safer food. A comprehensive FSQA software solution supports these efforts in the following ways:
Define all PRPs, CCPs, etc. in the system so that each component of the plan is documented, and ensure they are being completed when due through notifications from automated task scheduling capabilities.
Electronically gather all related data and information for real-time assessment against notifications. Data can include information and test results from suppliers, internal and third-party labs, equipment, and even transportation. For example, tools like temperature probes can communicate results in real-time to your FSQA software solution for instant visibility. You can also monitor tolerance levels and quality metrics by item, line, location, shift, or attribute, including target weight, dimensions, and other factors.
Capture data remotely on smart mobile devices to support teams in the fields, receiving docks, or any other point within your supply chain.
Achieve validation through real-time analysis against specifications and Food Safety Plan parameters, as well as real-time alerts on deviations, deficiencies, and omissions.
Establish & Reassess CAPAs
Without visibility into your operations, it becomes near-impossible to ensure CAPAs are being taken as early as possible to minimize the impact of food safety issues. Limited visibility also makes it difficult to perform a full assessment of plans and controls periodically to address problem areas. Technology solves these issues with:
Real-time alerts to ensure CAPAs can be taken at the earliest point upon detection of deviations
Time- and date-stamped CAPA documentation, including when required or desired, before and after digital photos
Upstream, downstream, and internal visibility for root cause analysis to pinpoint how and when a safety deviation occurred
A comprehensive database of all PRPs, CCPs, and FSQA data for reassessment and continuous improvement
Comprehensive Documentation
Imagine trying to manually record, store, track, and retrieve all of the pieces of data described thus far. Adopting a food safety software solution can free up your time and other critical resources with:
An easy-to-access, centralized repository of all plan elements, test results, proof of PRP/CCP/SOP/GMP/GAP completion, and CAPAs to help you respond to audits and FDA/customer inquiries on demand
Unalterable time- and date-stamps for the highest possible degree of FSQA efficacy
The ability to turn data into meaningful business intelligence through trending and benchmarking for simple identification of areas needing improvement and actionable insights to help you achieve bottom-line ROI
Intelligent supplier score carding on both a micro level such as supplier ingredient compliance, as well as a macro level, including overall supplier performance
Adjustments to specifications for greater yield and product performance
The ability to prevent rework, withdrawals, and rejections
Reduction of errors and costs associated with manual data entry
Because FSMA compliance will continue to be at the forefront of priorities for food and beverage companies, it's important to be proactive in implementing a solution that will help you manage your facility's Food Safety Plan accurately and efficiently. Deploying food safety technology is the best way to empower your food safety professionals and ensure your company takes a preventive approach not only to FSMA compliance, but to food safety and quality overall.
About SafetyChain Software
SafetyChain is a Quality Management System (QMS) that helps food and beverage companies improve productivity, profitability, and compliance with a flexible, user-friendly software platform that captures, manages, and analyzes real-time operations data. Learn more at https://safetychain.com.