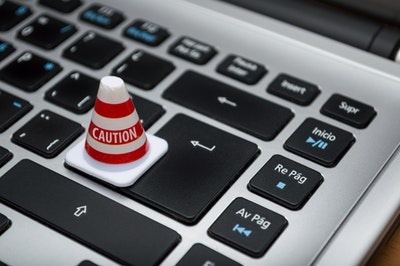 One of the most significant risks food and beverage companies face is a result of employees' lack of understanding regarding the importance of food safety. Whether your employees are handling produce in the field or cold cuts behind a deli case, it's critical that everyone who comes into contact with food products has a full understanding of food safety protocol. To that end, many companies are turning to food safety solutions for help.
In an article for Food Safety News, Donna F. Schaffner, Associate Director in FSQA and Training for Rutgers Food Innovation Center, states that using Hazard Analysis and Critical Control Points (HACCP) is "an effective way to reduce dangers" in environments where employees handle food products. While providing ongoing training for employees on HACCP is one effective place to start, there are other solutions food and beverage companies may wish to explore as well.
How a Technology Food Safety Solution Can Help
Schaffner notes that high turnover in the food and beverage industry can present training difficulties, which is why she also recommends using solutions like "preloaded HACCP checklists on handheld devices."
Food safety software can give employees across all of your operations the access to critical safety information from any place, and at any time. It's as simple as uploading your program requirements and storing the information in one centralized system, which employees can then access remotely from their smartphone or other preferred device.
By giving employees the power to access critical safety information at their fingertips, you can drastically improve risk management and ensure that everyone is consistently operating according to your latest program requirements. With a 24/7 commitment to compliance and food safety, you can rest assured that the food products you're delivering to your consumers are of the highest possible quality and free of health risks.
SafetyChain Software is a cloud-based food quality management system that reduces costs, waste and risk for food companies. Our powerful FSQA platform gives quality and operations managers an easy-to-use tool to automate compliance, safety and quality programs while providing valuable real-time data to help optimize operations. Learn more at https://safetychain.com.