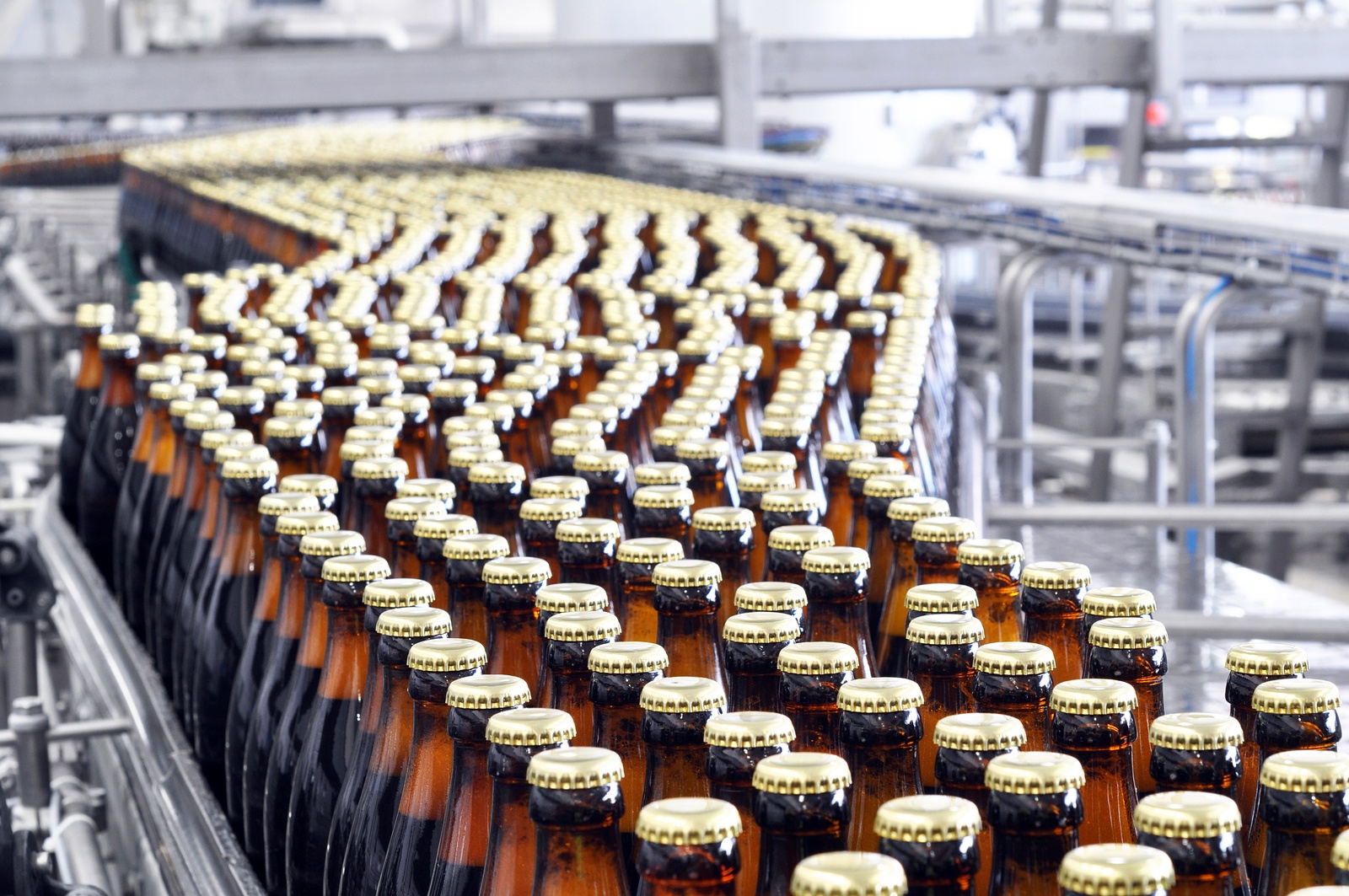 Due to the very nature of the food and beverage industry, it's likely food safety and quality challenges such as risk management, scalability, operational visibility, and compliance will continue to impact companies for the foreseeable future.
Since these challenges are at the forefront of organizations' priorities, many forward-thinking companies are adopting food safety technology to solve them. Here are some of the ways technology can remove the complexities associated with each challenge.
This article will guide you in understanding the need for technology in food safety, what types of technology is being used, how it helps with performance outcomes, and what you can expect in the future of food safety technology.
What is The Role of Technology in Food Safety?
Technology is an integral part of staying compliant and safe in today's food and beverage industry, as well as competitive and profitable.
Research has shown that using digital technology enhances food safety supervision and the adoption of IoT increases overall efficiency, reduces risks of non-compliance, expedites response times for problems, and automates processes. Various integrations and tools simplify and streamline processes that, in the past, have taken far longer, and involved many more steps and procedures.
Also known as Industry 4.0, manufacturers are using new technologies including:
Sensors

Embedded software

Robotics

Cloud computing

Artificial intelligence

Machine learning

Big Data analysis

Augmented reality

Additive manufacturing

Cybersecurity

Edge computing

Digital twins
The COVID-19 pandemic accelerated the need for food and beverage manufacturers to find solutions to supply chain disruptions and labor shortages, and technology is one of the main ways they were able to stay operational and efficient.
A Preventive-Based Approach to Risk Mitigation
Technology aids in preventing withdrawals, rejections, and recalls by enabling your food safety and quality assurance (FSQA) team to more effectively implement a preventive-based approach to managing operations.
Automating the execution of tasks and procedures associated with FSQA programs ensures consistent adherence to program requirements. FSQA software provides real-time access to safety and quality business intelligence, allowing users to retrieve up-to-the-moment insights on operations.
Alerts can be set up so that designated users receive notifications when data does not meet program requirements. This enables operators to step in and address a non-conformance at the earliest possible stage, thereby minimizing its potential impact.
Technology also facilitates the automation of pre-shipment workflow reviews for complete, accurate product compliance verifications, helping to prevent product holds and rejections.
With a centralized repository for program data, FSQA software companies strengthen supply chain controls and simplify supplier compliance and vendor approval programs. Vendors can be alerted whenever program requirements are updated to ensure they're constantly aligned with expectations.
Excelling in Meeting Manufacturing KPIs
FSQA technology improves a company's ability to excel in its KPI goals by providing greater visibility and actionable data across the operations.
Instead of sitting in filing cabinets or spreadsheets, food safety and quality records are transformed into real-time business intelligence with the power to improve everyday business decisions, performance, and ultimately, the bottom line.
With a technology solution that includes real-time analytics, operators have access to business intelligence required to manage issues earlier, and this can save costs by reducing rework, retrievals, withdrawals, and recalls.
Dashboards and reports provide comprehensive overviews and detailed insights into KPI performance. By tracking the data on an ongoing basis, organizations can identify both macro and micro trends based on targets or KPIs such as defect costs, waste, supplier ingredient compliance, and yield and net margins.
Reports and charts can also be shared with key stakeholders to help inform strategic decision-making.
Scale Your Operation While Streamlining Processes
FSQA technology allows food and beverage companies to do more with less. Most importantly, it saves time and effort by giving teams the tools they need to streamline operations.
Automated program task alerts, interactive mobile forms, and portals are benefits of technology that eliminate the unnecessary manual work taking place across operations.
These tools can provide guidance and reminders - such as to suppliers when documents are due - and alerts when test results are non-compliant or a standard operating procedure (SOP) hasn't been completed. As a result, FSQA programs can become less labor-intensive and the supervision needed for program execution can be reduced.
Non-conformance alerts enable FSQA teams to strategically pinpoint and resolve issues, rather than holding up production while hundreds of documents are manually examined to find exceptions. This targeted approach allows teams to focus exclusively on issues that demand attention without halting operations completely.
If your company is like many others, you may have teams located in growing fields, at loading docks, on plant floors, or at various other locations where data must be collected.
With mobile technology, data can be input to a centralized system from any place and at any time, eliminating the time and labor it would take to fax it, return to the office, or re-enter data into spreadsheets for managers' review.
Achieving Food Safety Compliance & Audit Readiness
When companies lack a centralized management system to collect and store all of their program standards, requirements, and FSQA data, it is difficult to stay prepared for audits.
FSQA technology provides the infrastructure needed to organize data. From food safety protocols to USDA and FDA regulations, FSQA software provides program automation and business intelligence to help manage standards and requirements on a daily basis.
You can implement checks to ensure specifications such as weight, color, or packaging of a material or ingredient are met while also monitoring all FSQA program activities through a holistic view.
With all FSQA program data, documents, and plans are captured in one system, including monitoring, direct observation records, non-conformance reports, and corrective action preventive actions (NCR-CAPAs). Each record receives an unalterable time/date stamp, so responding to inquiries and audits is simplified. Ongoing maintenance alerts help maximize audit scores without losing critical points caused by past-due documents or similar clerical errors.
Improved Operational Visibility and Business Intelligence
The analytics delivered by FSQA software provides significant value to food and beverage organizations because they make it possible to monitor performance and process control in real-time. You can quickly access supplier performance, keep track of critical metrics, and easily monitor all of your food safety and quality data across all of your operations.
For many companies, food safety tasks are dispersed across multiple locations. Being able to know what's going on at separate facilities concurrently was once impossible, but cloud-based solutions now enable all stakeholders to access real-time operational data from anywhere.
FSQA software also makes it possible for you to monitor specific attributes, such as target weight, dimensions, and temperature. It's common for thousands of food safety and quality records to be generated each week, which can equate to an enormous amount of data.
Technology allows you to leverage this high volume of data to facilitate continuous improvement. Ultimately, enhanced visibility leads to improved business intelligence, which enables you to make decisions that will yield better results.
What's Next for Food Safety Technology
As new technologies emerge, more countries will be a part of the food and beverage supply chain, and technology will be at the forefront of meeting the food safety challenges that come with this.
Additional sources of ingredients, new shipping and logistics measures, increases in capacity for output, adjustments for climate change, and sustainability, are all things technology will help the future of food and beverage manufacturing.
Data and analytics will be imperative as the global supply chain grows, and it will need to be universal in nature, to ensure the least amount of disruptions as the industry adjusts to growth.
Manufacturers will need to ensure they're hiring and training the right personnel for in-house IT staff members. In their white paper, Industry 4.0, the Fourth Revolution, Frost & Sullivan revealed that "67% of IT decision‑makers stated that their digital transformation has been hampered by a lack of in‑house technical expertise; another 59% said that 'hiring/retaining qualified IT staff' was a top challenge." However, they also found in 2019 that one terabyte "of production data is created daily by the average factory, but less than 1% of that data is actually being analyzed by manufacturers."
Both of these figures illustrate the imperative that food and beverage manufacturers must hire and/or train the right people to keep their food safety data and analytics up and running.
About SafetyChain Software
SafetyChain is a Quality Management System (QMS) that helps food and beverage companies improve productivity, profitability, and compliance with a flexible, user-friendly software platform that captures, manages and analyzes real-time operations data. Learn more at https://safetychain.com.