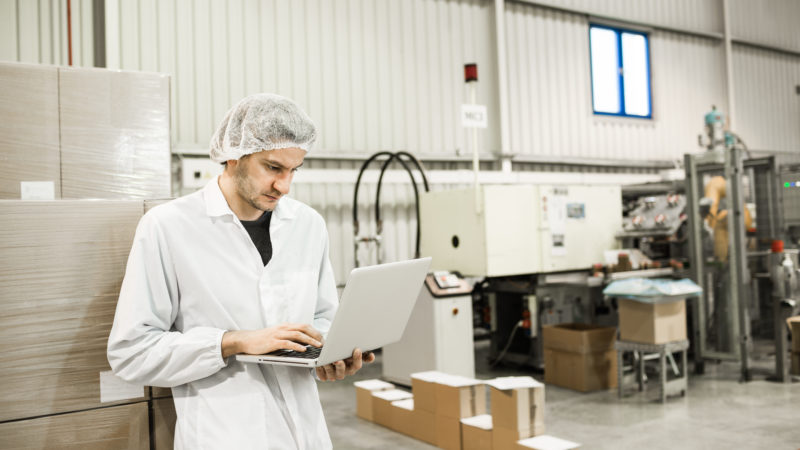 Food safety traceability has been gaining a lot of attention recently, and for good reason. It's more than just a buzzworthy industry phrase, and in fact, making it a priority could help shape a brand's future success. Here, we explore a few reasons why traceability has become a spotlight issue for the food and beverage industry.
The Expectation of Transparency
Food Safety Magazine explains that the demand for food traceability is largely a result of consumer expectation, stating, "The consumers of the future are conscious consumers." More and more consumers are aiming to make informed decisions about where their food comes from, and perceived safety plays a large role in their choices. The better consumers are able to see into how their food is sourced, produced, and/or processed, the more confidence they'll have in a brand's commitment to safety.
The Rise of Recalls
Another reason for the demand for traceability is the dramatic rise in recalls the food industry has seen in recent years. Recalls have been named the biggest threat to profitability for food and beverage companies, but more importantly, they can have devastating consequences on public health. Keeping detailed, up-to-date records on food safety program data is essential for mitigating the risks of recalls.
The Commitment to Compliance
The Food Safety Modernization Act (FSMA) was developed to address safety risks throughout the supply chain proactively instead of reactively. Food and beverage companies under FSMA are responsible for traceability of materials and products one step back and one step forward in the supply chain. This helps to ensure that all links are fully aware of where their ingredients and products come from, as well as where they are being dispersed, so the precise origins of any threats can be easily pinpointed.
The Role of Technology
Lastly, because technology has made safety traceability much simpler for food and beverage companies to achieve, there is a general expectation for the industry to use available resources to maintain transparency. Information can be captured from any point within the supply chain simply and effectively using mobile data forms, thereby helping to promote traceability and ensuring all food safety program requirements are being met on an ongoing basis.
About SafetyChain Software
SafetyChain is a Quality Management System (QMS) that helps food and beverage companies improve productivity, profitability, and compliance with a flexible, user-friendly software platform that captures, manages, and analyzes real-time operations data.