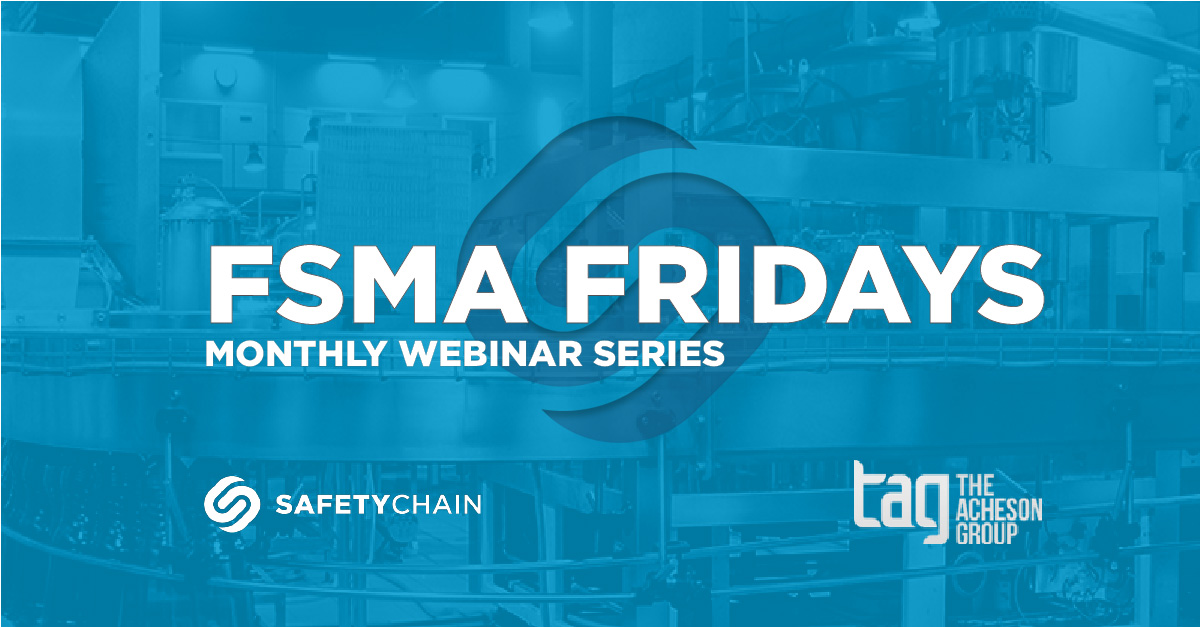 The month of June, 2019 was busy for the FDA, as many implementation dates for requirements have come and passed or are soon approaching. As such, the FDA has issued a number of guidance documents and made a few other key developments to prepare the industry for FSMA-related changes. Below are a few of the most noteworthy updates from last month.

Guidance on Business Size: The FDA has finalized guidance to help facilities determine their business size under the FSMA Preventive Controls regulation. This is especially helpful for smaller facilities, which can use the FDA's tools and calculators for determining their number of full-time or full-time equivalent employees. In doing so, these companies will develop a clearer sense as to whether they fall over or under the threshold of small business or other categories.
Update to FSMA FAQs: Recently the FAQs on FSMA have been updated to encompass questions on the Produce Safety Rule. Questions include what is covered by the Rule, but do not yet incorporate information on water requirements.
Draft Guidance for Seeds for Sprouting: The FDA has also released guidance documents for reducing food safety hazards in the production of seeds for sprouting.
New Bodies Under Third Party Program: As it continues to expand certified bodies under the Third-Party Verification Program to help Voluntary Qualified Importers become certified to import into the U.S., the FDA has announced new bodies accredited under the program. These third parties can certify processes or products to establish eligibility for participation in the Voluntary Qualified Importer Program (VQIP) to expedite the review and entry of food.
New Guidance for Farmers & Educators: The FDA has also released new guidance documents to help farmers and educators utilize alternate curricula for produce safety training. This grants farmers the flexibility to use other curricula as long as the requirements for the current one, including components such as sanitation, land use, and employee training, are taken into account.
About SafetyChain Software
SafetyChain is a Quality Management System (QMS) that helps food and beverage companies improve productivity, profitability, and compliance with a flexible, user-friendly software platform that captures, manages, and analyzes real-time operations data. Learn more at https://safetychain.com.