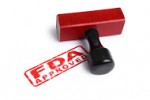 Since the announcement of the FDA's proposed rule on Foreign Supplier Verification Program (FSVP), the race has certainly begun in understanding its components, and more importantly – how the rule will affect your organization and what you can do to be prepared!
Great Leavitt Partners Blog Post
Melanie Neumann, Senior Director of Food and Import Safety Practice with Leavitt Partners, posted a great blog recently on FDA's FSVP two proposed options for supplier verification activities for hazards to be controlled and their perspective.
Discussion Continues on FSMA Fridays
As part of our FSMA Fridays Series (SafetyChain's monthly series to keep the industry up-to-date with the latest FSMA rules) – our September session will continue the discussion of FDA's FSVP as well as the 3rd party auditor rule. In case you haven't signed up yet for this complimentary series, featuring the Leavitt Patners team – visit:https://safetychain.com/resources/fsma-fridays/. When you register, you will automatically receive a link to past session recordings.
Learn How to Be Prepared with SafetyChain
SafetyChain is also hosting a special 'how to' webinar on Friday, October 18 - that focuses on how the industry can be prepared for FSVP and 3rd Party Auditor/Certification Programs - 'effective day 1!'.
How to Automate FSMA Foreign Supplier Verification & 3rd Party Auditor / Certification Programs - Friday, October 18 – 10:00-10:45 am Pacific
Key topics covered will include how to:
Electronically set up all program requirements – such as SOPs, PRPs, GMPs, supplier and audit/auditor documents and more – with automated notifications when program documents are due or require reassessment
Automate inbound FSQA information with alerts when non-conformance is detected
Create a centralized repository of all FSQA and related data – including test results, registrations, certifications, CAPAs and much more – for fast response to FDA inquiries on foreign suppliers and/or auditors, audit readiness, verification/validation, FSVP reassessments and trending for risk assessment and program fine-tuning
And much, much more- including how automation supports all key stakeholders, including those who import foreign foods and those who use those products during production – as well as those who are audited and auditors themselves.