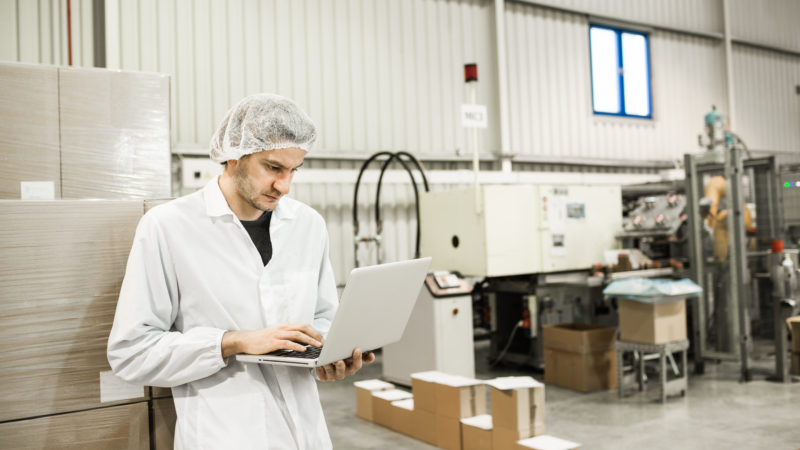 Food safety and quality assurance (FSQA) compliance is a priority for every food and beverage company, but it's no secret that some companies outperform others. Just what is it that industry leaders do to achieve compliance so effectively? A report from the Aberdeen Group reveals some interesting insights.
Cost, Quality, & Efficiency
According to the report, cost, quality, and efficiency are the three main pressures food and beverage companies face. It's no surprise that exceptional management of these three key areas is also where industry leaders excel. Moreover, because the success of each element is dependent on the others, companies that focus on greater efficiency also wind up with reduced costs, better quality, and improved compliance as a result.
Standout Performance
How does the average food and beverage company stack up against leaders in terms of compliance? Let's take a look at what the research says:
99% of leaders' products meet compliance requirements, versus only 92% of competitors'
Leaders spend 33% less on cost of quality than others, which is likely a result of their nearly-impeccable compliance efforts
Leading companies have 47% fewer shipments delayed due to quality problems, compared with competitors
Leaders spend 12% of annual revenue on cost of quality, versus 18.4% that others spend
The proof that leading companies make compliance their topmost priority is clear, but the question lingers: What exactly do they do to ensure 24/7 compliance with all program requirements?
Software: The Secret Solution
The study states that industry leaders "differentiate themselves by utilizing software to digitize their production processes, which provides the necessary visibility to execute on their business goals." In addition to helping them achieve goals, software also prevents compliance issues from happening in the first place by alerting FSQA managers to of out-of-spec results in real time. Potential threats can then be addressed before major issues arise, thereby helping companies maintain an unblemished compliance track record.
SafetyChain Software is a cloud-based food quality management system that reduces costs, waste, and risk for food companies. Our powerful FSQA platform gives quality and operations managers an easy-to-use tool to automate compliance, safety, and quality programs while providing valuable real-time data to help optimize operations. Learn more at https://safetychain.com.