Just about a month ago the FDA released their 900+ document outlining the final FSMA preventive control rules for human and animal food. Have you had a chance to read it yet? Or perhaps the 262 condensed version (same content, classic three column federal registered type format) was more to your liking?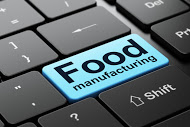 Thankfully during our September FSMA Fridays session, Dr. David Acheson and his colleague, Rolando Gonzalez started the process of deciphering the final rules. They gave all of us who were part of our monthly session (quite the crowd has formed for these lively discussions!) insights on the key areas that have changed from previous drafts, guidance on how companies can start assessing what they need to focus on, and prepare for compliance.

While the recording is readily available for anyone that missed our last session(s) or want to hear it again, I thought Dr. Acheson's statement about the major components of the plan not being 'that' different was especially poignant. As regardless of what gaps a company may have in their food safety plans to be compliant, the process and best practice of producing safe food remains the same:
Analyze the hazards, … identify the risks, … control the risks, .. monitor that those controls are working, .. do corrective actions … verify that the process is up and running … maintain the records … reanalyze periodically .. (regularly to support continuous improvement!)
So yes, we all know FSMA has new regulations that companies are going to have to adhere to. And the gaps of your current programs will need to be identified, processes updated to meet these conditions. Then as with any food safety program – the devil is going to be in the details. Ensuring program execution. Ensuring proper documentation. Areas that just so happens, SafetyChain's food safety and quality automation solutions can help you out with! (food safety program automation; audit readiness; FSMA compliance).
So what are your company's gaps? What are your next steps to ensure FSMA compliance? Can SafetyChain or the TAG team help? Do let us know! And of course, we hope you can join us as the dialog continues on our next FSMA Fridays, taking place this Friday, October 30. These sessions are the perfect opportunity to get informative insights and ask specific questions relative to your company's scenarios. https://safetychain.com/resources/fsma-fridays/.
And that 900+ or 262 page document? Not a problem – turns out (thank you to Susan, one of our FSMA Fridays session participants for pointing it out!) the back 100 pages of the document is really the 'meat' of the rules and gets into the specifics of helping companies decipher what they need to do. The rest of the doc is preamble, comments and discussions according to Dr. Acheson. Phew, good to hear!