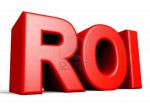 If you are heading up a food safety and quality assurance - or food & beverage company operations team, I'm going to make a guess that you have more to do in 2014, and yet fewer dollars and people to do it with. In other words, you need to"do more with less."
Sound familiar? You're not alone... In other industries that have faced these challenges the adoption of automation became key to the solution. Yet the food industry has been slower to adopt technology ... until now, where we're seeing huge growth in FSQA technology implementations. Why? Because rather than being an expense, FSQA software solutions are actually creating hard-dollar ROI.
If you are struggling to figure out how to optimize your 2014 FSQA budget to do more with less, we've made a great whitepaper available that shows you how to build a business case for FSQA automation based on creating ROI in four key areas:
Time and labor
Materials and yield
Risk mitigation for prevention of withdrawals, rejections and recalls
Continuous improvement trending
Access this complimentary paper by clicking here.