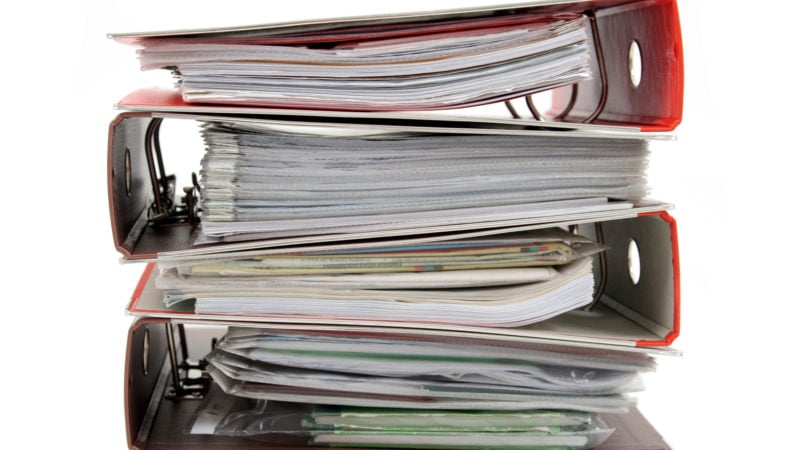 Food and beverage companies that are SQF certified must maintain up-to-date, legible records for their food safety programs. When the quality element is introduced, recordkeeping requirements become even more robust. If your facility is certified in the SQF quality code, using a cloud-based quality management system is the best way to maintain compliance and achieve better quality outcomes. Here, we discuss reasons why using any other system – either offline shared documents or paper-based approaches – won't work for tracking SQF quality metrics.
What the Code Says
The official SQF Quality Code states that document control practices for maintaining, authorizing, and accessing quality records must be the same as the requirements for SQF Food Safety System records. In other words, records should be accurate and legible. While it does not prohibit paper-based systems, it does state that records must be securely stored but easily accessible, clear and concise, and that the use of correction fluid to revise documents is not recommended.
As you know, the paper trail can become messy and cumbersome. Not only is it all too easy to misplace a critical document, but with cross-outs and initials, legibility can become an issue as well. Because the SQF code gives auditors the right to seek evidence of procedures, instructions, and record storage surrounding the quality system – as well as the quality records themselves – the best way to ensure audit-ready documentation is through an automated system.
How Quality Management Software Helps
Not only does software significantly minimize risks of errors and oversights, it also eliminates inefficiencies and resource-intensive manual recordkeeping. Unlike shared documents, it is also secure and prevents the confusion of having multiple versions circulating. Most importantly, however, beyond digitizing quality assurance data to make documentation more efficient, it also supports better quality outcomes. With the ability to identify and correct non-conformances quickly via real-time data capture and Statistical Process Control (SPC), you can increase throughput and yield, reduce quality costs, and achieve more consistent, compliant outcomes to satisfy both your customers and GFSI scheme requirements.
About SafetyChain Software
SafetyChain is a Quality Management System (QMS) that helps food and beverage companies improve productivity, profitability, and compliance with a flexible, user-friendly software platform that captures, manages, and analyzes real-time operations data.