There are myriad technology tools, wizards, and calculators available for food safety and quality risk assessment, which is good, but these only address a small percentage of the risk management equation.The risk assessment is very important in understanding where risk is in your operation. It is the process of determining how to assess the risk of a given hazard, such as asking; What factors do I weigh? What criteria do I use? This is all very important, but running through the motions of a risk assessment and stopping there is only part of the story, and does nothing to actually manage risk. Risk assessment is a constantly revolving process.
Multiple factors contribute to the process, including, but certainly not limited to:
New suppliers, ingredients, or products
New production processes or equipment
Changes in the facility that could affect exposure and product safety
Environmental changes in or around the facility that could affect product safety
Any time a new factor is introduced, reevaluation is crucial. And more importantly, quickly and effectively updating your food safety plan, processes, and protocols becomes even more important to ensure you are covered.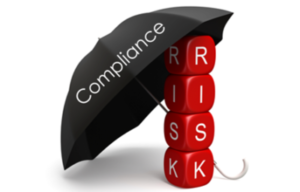 What is equally as important as part of the 'managing risk equation' is having the tools to effectively monitor your risk every day. Leveraging the food safety data being captured throughout your operations and from suppliers—on an ongoing basis to track performance—ensures your risk protocols are working along with providing actionable data to improve.
And the best way to do it? With a comprehensive technology solution for food safety and quality management that provides you visibility and business intelligence from your own operational data. Your operational data is a valuable resource for monitoring trends and changes in your operations. That's one of the ways a comprehensive technology solution for food safety and quality management, like SafetyChain, helps companies—it provides real-time visibility into data intelligence that can alert you to changes in risk factors and enable you to address issues before they become bigger problems.
SafetyChain's comprehensive food safety and quality management solutions help companies better assess and manage risk. Most importantly, SafetyChain enables you to address issues before they become bigger problems. A technology template or assessment tool is good to get you on the road to defining the framework for risk assessment, but its critical to have a more comprehensive approach and process in which to identify and manage the constantly-changing factors within your organization that contribute to risk. Because at the end of the day, it is what you do with the evaluation of risk that determines your success.
Interested in learning more about how SafetyChain helps food and beverage companies reduce risk, control costs, and ensure everyday compliance? Contact us today!