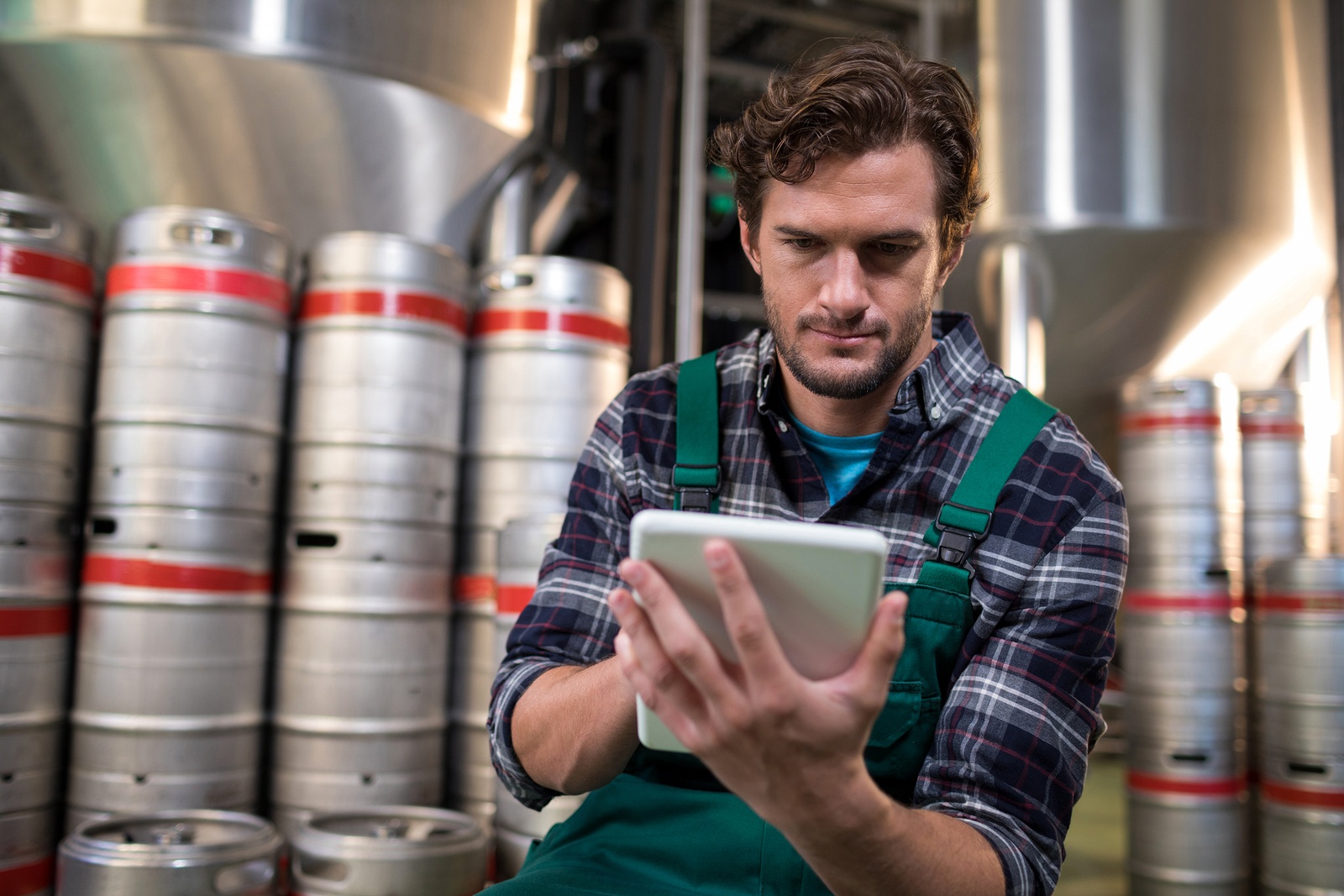 Safety software programs have existed to support safety and quality outcomes in a broad range of industries. Recently, food and beverage companies have begun to leverage the powers of these solutions. Whether your objective is to boost compliance efforts or to improve your bottom line, your organization may align with some of the following key reasons food manufacturers and processes are deploying technology.
1. Modernize Processes
Digital record keeping has become the standard in many other industries. Food and beverage, however, has been slower to catch on. The industry demands highly specialized solutions to support its unique processes and the complex data produced by supply chain activities. Nowadays, there is technology designed to meet the precise needs of food manufacturers and processors, including task scheduling, mobile forms, and HACCP plan automation. Together, these tools help to modernize existing processes and eliminate paper-based, resource-intensive systems.
2. Support FSMA Compliance
One of the foremost reasons for food companies' increasing need for safety software is the new set of rules set forth by FSMA. Not only do the updates to food safety law create a need for tighter food safety programs, but there are also new requirements for record keeping. To ensure compliance, many companies have already begun digitizing their records with food safety software. This allows companies to manage all digital documents and records in a secure, centralized system that's easy to manage.
3. Save Money
Lastly, the mobile data tools and real-time alerts help to drive continuous improvement, which in turn keeps costs down. Quality-related costs can range from 20-40% of revenue, and the food industry has complex needs for controlling these costs. With features like real-time specification verification and statistical process control, software allows food and beverage companies to achieve a greater level of control over quality. As a result, issues are addressed faster and waste is reduced, so costs are reduced and bottom line results improve.
About SafetyChain Software
SafetyChain is a Quality Management System (QMS) that helps food and beverage companies improve productivity, profitability, and compliance with a flexible, user-friendly software platform that captures, manages, and analyzes real-time operations data. Learn more at https://safetychain.com.