We are proud to announce that SafetyChain Software was once again awarded a coveted spot on the FL100+, Food Logistics' annual list of the food and beverage industry's top software and technology providers. For more than a decade, the editors of Food Logistics have profiled software and technology providers that hold influential roles in the global food and beverage supply chain.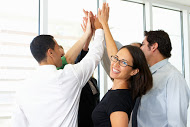 As the leading vendor of food safety and quality assurance (FSQA) automation solutions, we are honored to be recognized on this list as one of the providers that plays a significant role in helping food and beverage companies produce more safe, quality products. SafetyChain's dedicated FSQA platform – SafetyChain for Food – includes integrated modules for Supplier Compliance, Food Safety and Quality Management, Regulatory and GFSI Compliance, Audit Readiness and SafetyChain Mobile at all points along a company's supply chain.
Our Senior Vice President of Marketing, Jill Bender, commented, "At SafetyChain Software we are committed to providing the food industry the critical technology tools needed to effectively produce safe, quality food while also helping our customers more efficiently manage the growing complexities of their supply chain, regulatory, GFSI, customer and internal requirements."
SafetyChain for Food is a cost-effective, cloud-based solution with hard-dollar return on investment and is used globally by leading companies in all food industry verticals, including suppliers/growers, manufacturers, distributors and food service / retail, contributing to our inclusion on the FL100+. The full list appears in the November/December 2015 issue of Food Logistics Magazine.