Our April FSMA Fridays session with The Acheson Group explored implementation of the Sanitary Transportation Rule, which was mandated by the Sanitary Food Transport Act (SFTA) to prevent practices during transportation that create food safety risks. The rule took effect on April 6, 2017. Dave Detweiler, SafetyChain VP of Sales, facilitated the session with TAG Team's Dr. David Acheson.
What's New at FDA and Latest FSMA-Related Updates
Dave Detweiler and Dr. Acheson kicked off the session with a quick recap of the latest FSMA-related happenings and an update on developments at FDA. One of the topics closely-related to FSMA that folks in the food safety world have been discussing recently is the direction of menu labeling and where the Trump administration is headed in relation to rolling back food-related regulations. Dr. Acheson indicated that he always felt labeling, as opposed to the FSMA rules themselves, was the most vulnerable. Somewhat FSMA-related, Dr. Acheson acknowledged countries that have been determined to have food safety systems equivalent to the United States. Dr. Acheson described why he feels this is significant: "We now have New Zealand, Canada, and Australia as countries that have been deemed to have equivalent systems, which just relaxes things a little bit when it comes to getting approvals around some of the food safety criteria that foreign manufacturers and distributors are reaching." He went on to say that the very strong food safety relationships between the United States and Canada and the United States, Australia, and New Zealand have existed for decades, and that the countries are closely aligned.
The Sanitary Transportation Rule: Keeping Food Safe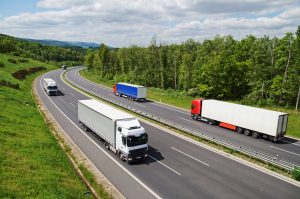 Dr. Acheson started the discussion on the Sanitary Transportation Rule with a look back at the rule's origins and history. He reminded participants that the rule was actually an independent track of rulemaking going back to 2005 when the jurisdiction of the safe transport of food was shifted over from the Department of Transportation to the FDA. Initially, when the authority to regulate transportation of food got moved over to FDA, the administration didn't act on it and didn't write any regulations on it. According to Dr. Acheson, all that changed with FSMA: "When the Food Safety Modernization Act was passed in 2011, one small component of that was a message to the FDA: 'You've got this authority. It speaks to keeping food safe, so get a move on and write the regulations.'"
Fundamentally, Dr. Acheson explained, this rule is about ensuring that the practices being executed with regard to the movement of food are keeping the food safe. It's heavily-focused on proper refrigeration, time/temperature controls with regards to microbiological hazards, and production of toxins that are prevented through appropriate time/temperature control. The second key area is avoiding cross-contamination, which is done in two main areas of focus. The first is loads, and making sure that as you're shipping food, there isn't a risk of an allergen or a chemical cross-contaminating during the actual movement of the food. The second is the cleanliness of the vehicles or the rail cars themselves. Cleanliness is focused on prior history of what's been moved in the trucks and rail cars, then making sure food that's being moved around is time/temperature-controlled.
According to Dr. Acheson, what this focus does is essentially eliminate an enormous amount of food that's moved, in his way of interpreting this rule, from a sanitary transport perspective because it doesn't require time/temperature control and is sealed. In essence, if you're moving food that is packaged or sealed in boxes, cans, or shelf-stable packaging that doesn't require time/temperature control, then this rule really doesn't impact you at all.
More Questions and Answers on Sanitary Transport and The Rule's Impact
The FSMA Friday conversation went on to explore many more facets of the Sanitary Transportation Rule, who the rule impacts, and industry-specific considerations. For the full session, access the recording and hear more of Dr. Acheson's perspectives, including an in-depth discussion of the difference between exceptions and waivers. The recording also includes discussion of the following questions:
How aggressive is the FDA going to be in enforcing the rule?
What if a company is not 100% in compliance by the due date?
Need Help Ensuring FSMA Compliance?
The TAG team can help you identify gaps and update your food safety and recall plans. For more information visit www.achesongroup.com.
Interested in learning how SafetyChain's solutions are helping our customers reduce risk, control costs and ensure regulatory, non-regulatory and customer compliance? Learn more at https://safetychain.com/.
Join Us for Our FSMA Fridays May Session
Save the date for our next session, Friday, May 19, at 9:00 a.m., Pacific! Not part of FSMA Fridays? Sign up today at https://safetychain.com/resources/fsma-fridays/.
Have You Joined the FSMA Fridays LinkedIn Group?
We invite you to join this group of over 100 members, which provides great opportunities for our FSMA Fridays community to interact with between FSMA Fridays sessions. Members enjoy peer discussion, gain access to additional FSMA Fridays session content, and have the opportunity to engage in valuable dialogues around the management of FSMA compliance and audits. Check out the group on LinkedIn and if you haven't joined yet, we hope you do!