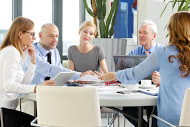 As promised and expected – the FDA released the final preventive control rules for human and animal food. Last week's FSMA Friday session discussion with Dr. David Acheson couldn't have been timelier in helping food and beverage companies understand at a high-level the components of a FSMA-ready food safety plan.
With running the risk of over-simplifying the process, I did feel summarizing the key points Dr. Acheson spoke about were worth reiterating. Though definitely suggest listening (or re-listening) to the discussion for more in-depth insights and context to the key points pulled out!
Six Key elements of Putting Together a FSMA-Ready Food Safety Plan
Abbreviated transcription of discussion with Dr. David Acheson during SafetyChain's August 2015 FSMA Friday.
Food safety plan will be put together by a qualified individual. Person is somebody who is knowledgeable in food safety, either through training, or through experience.
Qualified individual will start building the plan by analyzing all the potential hazards that could be in your foods. We need to think about micro, chemical, physical, and the FDA has rolled radio-logical into the chemical, then ask the question, out of those potential hazards which ones would we deem to be significant?
What's in place to control our risk? Is it a processing step, is it supply chain control, is it the testing program? The FDA doesn't mind how you do it but you need to have a preventive control strategy to manage and control that significant risk.
Monitor on an ongoing basis that your control is working. That might be through measuring a parameter in a process, a temperature, or belt speed, or something very similar to critical control points, or it may be monitoring something in the environment. It may be testing product. That's the monitoring piece.
Corrective actions are in place. Figure out what those are, or what they may be before we need them. Put those in your food safety plan.
Verification process in place. Qualified person is overseeing the plan, its' being tracked, making sure it's all working, and maintaining those records. Once every three years is the minimum you need to re-analyze everything - still where we should be? Any new significant risks, any changes?
For those that missed this informative session, you can access the complete recording here. For those that aren't part of our monthly informative FSMA Friday sessions, what are you waiting for? Complimentary registration is at: https://safetychain.com/resources/fsma-fridays/
And for those companies that want to learn how SafetyChain is helping companies automate their food safety plans – to ensure plans are being followed, documented and that they have the data they need to monitor, make continuous improvements and be audit-ready, learn more at www.safetychain.com.