Looking to build a business case for implementing food safety and quality assurance software solutions in 2015? We have a great opportunity for you!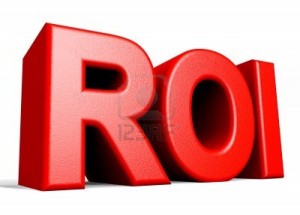 SafetyChain is offering an advanced ROI calculator tool that utilizes your company's unique data – to determine hard-dollar savings you can achieve with our food safety and quality automation technologies in these key areas:
Time and labor
Reducing the cost of non-conformance and re-work
Reporting and analysis for continuous improvement
Audit readiness for regulatory, GFSI, internal and customer audits
Risk mitigation by helping to prevent withdrawals, rejections and recalls
If you're wanting to leverage innovative technologies to better manage food and beverage approved vendor programs, food safety and quality compliance, food safety audit readiness and more – this confidential and comprehensive ROI calculation and consultation is going to be worth your time!
Let 2015 be the year to save time and money with a cloud-based comprehensive system that delivers a return on your investment! To learn more about the free 30 minute ROI consultation, contact SafetyChain Software at 888-235-7540 or info@safetychain.com.