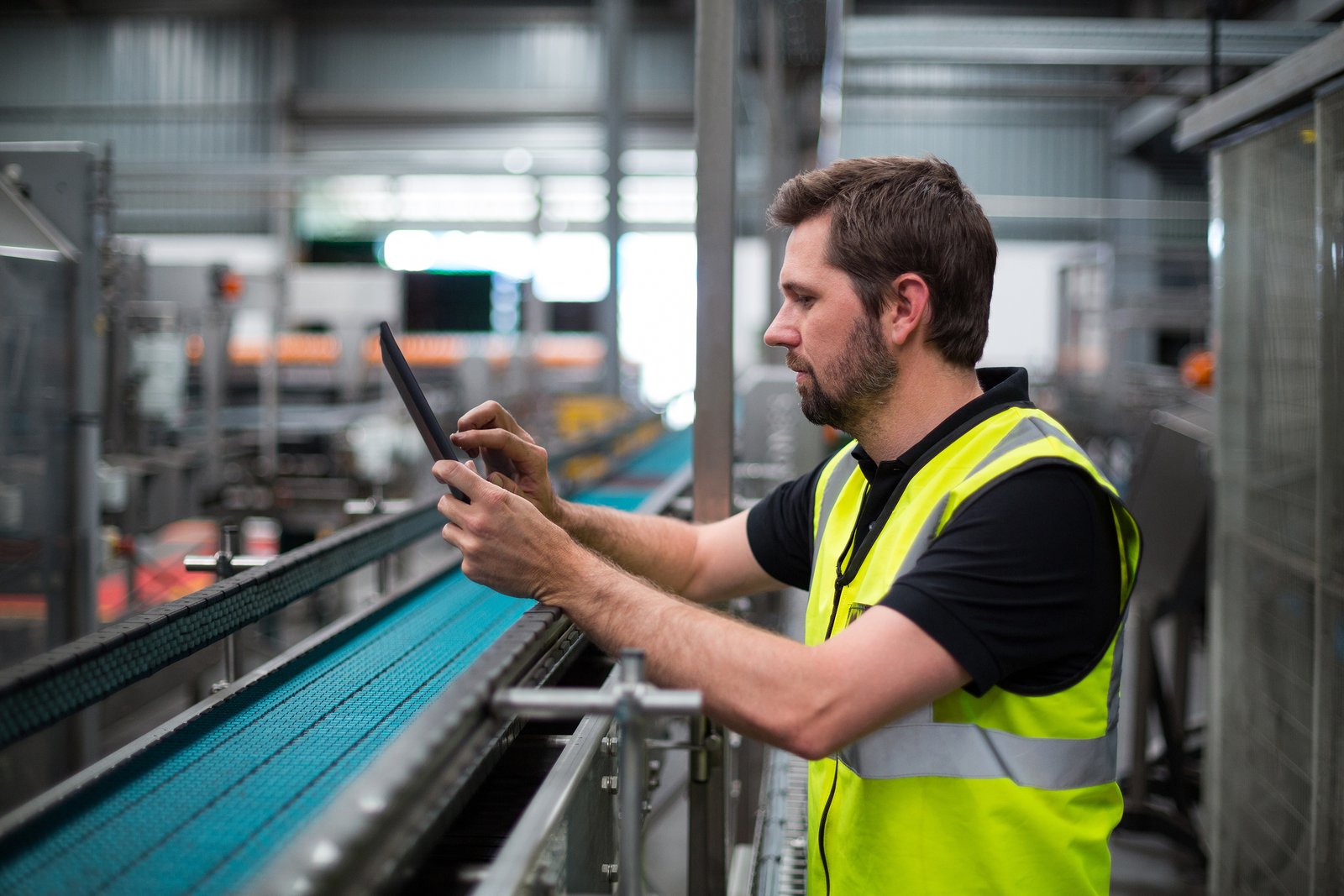 The role that technology leaders hold in F&B operations is changing. Here's why, and what it means for IT and the future of food companies.
Trend: IT Is Now Innovating Operations
IT's role in food manufacturing companies has always been critical, but not always directly connected to operational strategy. Even though IT leaders and managers are highly-valued and skilled problem-solvers, their roles in the past have often been tied to business infrastructure. But now, the emergence of technology in food safety, compliance, and operations is changing that. A new, innovative trend is connecting IT and FSQA leaders as they work together to completely transform their operations with technology.
Helping the Front Line and the Bottom Line
Take, for example, SafetyChain customer Smithfield Foods, the largest pork producer and processor in the world. Although Smithfield hasn't budged from its tried-and-true ham recipe for decades, Global Chief Information Officer Julia Anderson and her team make sure that Smithfield stays current, at the forefront of technology, when it comes to food safety and quality software.
In an interview with Microsoft, Smithfield CIO Julia Anderson noted "Our decision makers, whether executives or front-line workers, can't afford not to be connected to our digital systems and to one another." Anderson added, "Our pace of decision-making is so fast that we need around-the-clock, reliable, secure access so we can provide and absorb information for fast action." (click here to read the entire interview)
Enterprise-Wide Visibility & Control
Newer technologies are rewarding food companies with full visibility across their entire enterprises, something especially helpful to manufacturers, processors, and even retailers with multiple facilities. A recent example is Albertsons, one of the largest retailers in the country, which used SafetyChain to transform its food safety and quality operations in 18 of their food processing facilities.
"Implementing SafetyChain has helped drive improvements with standardization, operational efficiency, and transparency across all plants," commented Mark Salimbene, the QA Director for Albertsons Companies, "We continue to discover added value all of the time - these key improvements are just the tip of the iceberg." Click here to read the entire case study.
With real-time access to plant-level programs and compliance, Albertsons now can understand, from headquarters, what is happening across their plants. Aside from the significant savings in time and travel costs, finally having this real-time access to operational data is fundamentally changing how they do business.
IT is Shifting from Support to Strategic
As CIOs in F&B companies come to understand the extended benefits of FSQA software, the role of IT managers' jobs is shifting to support operations at a strategic level. Instead of responding to the daily challenges of server maintenance and costs, storage, backup, and redundancy, IT managers are now playing a significantly more important role by partnering with FSQA leaders to optimize production (and by extension – profitability) on the plant floor. By helping to identify, select, and in some cases, implement the correct technology, IT managers, CTOs, and CIOs are having a profound effect on their company's profitability and single-handedly changing the future of food processing.
Getting Buy-In from Business Partners on the Benefits of New FSQA Technology
If you're an IT manager thinking about taking your F&B company digital or automating data capture at the next level, you're not alone. We understand that while you may have the vision, others in your organization might not understand how real-time data can translate directly to improved food safety and profitability.
In a May 2019 CNBC article, Scott Spradley, Executive Vice President & Chief Technology Officer at Tyson Foods, another SafetyChain customer, shared some advice on how IT leaders can best build a business case for investing in software to modernize their plants. The following are three rules he suggests IT leaders follow to gain commitment from business partners:
Adopt technologies that meet business goals, not necessarily those that drive the headlines.
Deliver and demonstrate value.
Build a "maker mentality" throughout the business to increase interest and awareness of emerging technologies from the C-suite to the back office.
Spradley adds, "That means tuning out the 'hype cycle' and focusing on technologies with proven capabilities and clear use cases to meet business goals." (click here to read the entire article)
Picking the Right Team
As IT and FSQA leaders begin working together more strategically, it's equally important to select the right software vendor to complete your team. At SafetyChain, we are 100% focused on the food and beverage market, have a proven platform being used in over 1,000 locations, and an experienced team that can deliver and support your plants long-term.
We've delivered successfully at scale and worked with numerous IT teams to ensure successful implementation, training, and ongoing product development. If you are considering a technology project for any part of your plant FSQA operations, we would love to show you how we can help.