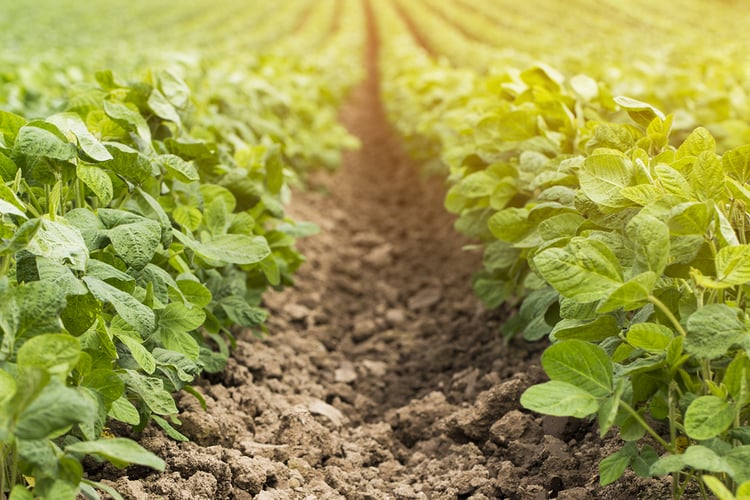 While all produce operations are subject to a broad range of food safety challenges, sprout farms have very specific and heightened risks. Seed contamination can take place on the farm itself, while germination conditions are also ideal for pathogen development. Contamination can also occur during production, and in recent years, sprouts have been linked to a number of pathogen outbreaks, including salmonella and listeria.
For these reasons, sprout operations must take extra precautions to kill or significantly reduce any harmful microbes which could contaminate the food source at any step in the growing, harvesting, or handling processes. While Subpart M of FSMA's Produce Safety Rule includes requirements specifically for sprout growers, each facility must prioritize the implementation of food safety practices in a way that aligns with their unique risks and resources. To that end, it may be helpful to explore some of the various treatment options for sprouting seeds.
Here are some antimicrobial treatment options which have been evaluated at a pilot- or commercial scale:
Hot Water Treatment
2,000 – 20,000 PPM Calcium Hypochlorite Treatment
Peroxyacetic Acid or Tsunami 100 (10,000 – 30,000 ppm)
It remains to be determined whether this method has been approved by EPA for use at 10,000 ppm.
Levulinic Acid and SDS

Questions to be addressed: Does this have regulatory approval, is the mixture commercially available, and is it able to be used on organic seeds?
Other peer-reviewed, published treatments which have shown comparable effectiveness as 20,000 ppm calcium hypochlorite include:
Acidified Sodium Chlorite; approved up to 1,500 ppm (use at 800 ppm)
Germin-8 or Chlorine Dioxide; approved up to 1,500 ppm (use at 200 ppm)
Fit GRAS (a product that is GRAS for certain uses can be used as GRAS for other processes by self-determination)
Other work that has not been carried out in relation to 20,000 ppm calcium hypochlorite but shows strong reduction of pathogens includes:
Gaseous Acetic Acid
Fumigation with Ammonia
Biological Treatments, especially Psuedomonas Flourescens 2-79
This method uses competitive exclusion, using "good" bacteria to fight off "bad" bacteria, and shows great promise – especially for organic growers which are limited in their treatment options.
In addition, here are examples of validated test kits available for microbial testing of spent irrigation water during sprout production:
Sampling and Testing Procedures
Guidance for Industry: Sampling and microbial testing of spent irrigation water during sprout production
Test Kits Cited by the 1999 FDA Guidance:

Escherichia coli O157:H7

VIP EHEC, Biocontrol Systems, Inc., Bellview, WA. (AOAC official method #996.09)
Reveal E. coli O157:H7, Neogen Corp., Lansing, MI

Salmonella

Assurance Gold Salmonella EIA (AOAC official method #999.08)
Visual Immunoprecipitate (VIP) Assay for Salmonella (AOAC official method 1B 999.09)
Both kits are manufactured by BioControl Systems, Inc., Bellview, WA
Finally, here are additional AOAC Performance-tested rapid methods validated for sprouts:
Reveal® Salmonella 2.0 Test System (Neogen Corp, Lansing, MI)
BAX® System with Automated Detection PCR Assay for Screening Salmonella (DuPont Qaulicon Inc., Wilmington, DE)
Transia Plate Salmonella Gold (Raisio Diagnostics AB, Raisio, Finland)
VIDAS® Easy SLM (Salmonella) with ChromID™ Salmonella (SM2) Agar (BioMerieux, Durham, NC)
E. coli O157, Stx-productin E. coli (STEC) with Intimin and Salmonella Test System (IEH Laboratories and Consulting Group, Lake Forest Park, WA)
About SafetyChain Software
SafetyChain is a Quality Management System (QMS) that helps food and beverage companies improve productivity, profitability, and compliance with a flexible, user-friendly software platform that captures, manages, and analyzes real-time operations data. Learn more at https://safetychain.com.