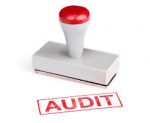 Over the past few months I've been to quite a few food industry conferences and one of the hottest topics of conversation (and debate!) I've heard across the board is the growing number of unannounced audits industry is facing. We've all heard about the plans to move toward unannounced SQF audits - but that's only the beginning. Other GFSI schemes seem to be moving in that direction. And we're hearing that more and more customer audits are becoming unannounced.
Theoretically, I think it's hard to be against unannounced food safety audits. Retailers are tired of having their brands damaged. Consumers are worried about getting sick. And food safety events are eating away at industry's already low profit margins - even when no one (thankfully) has been made ill the cost of withdrawing product is costly. And so companies should not be doing the right things because they are "dressing for the prom" - preparing for an audit. They should be doing the right things every day. Having a robust food safety program should not be to pass an audit - it should be ingrained in the company culture.
So why the debate? Because audit preparation is very time-consuming and resource intensive. It's expensive. It can wreak havoc on daily operations. As one Food Safety Officer told me at a recent conference, "I have a customer who will give us 24 hours notice that they're coming in for an audit. We have to stop everything to prepare. And then they complain if we're a day late in getting their product out the door. Multiply this by 300 customers. We're in a no-win situation."
Hard to not feel that pain. The good news? There are automation solutions out there today that can help you be audit ready on-demand. Not just documentation management - but actually helping you make sure your food safety programs are running smoothly, that non-conformances are caught at the earliest point possible, that CAPAs are documented, and that every form ... specification ... code ... test result ... CAPA ... supplier doc ... basically every single record associated with your food safety, GFSI and regulatory programs ... is time/date stamped in a central repository of data and avaiable "on-demand at the click of a mouse" for 24/7 audit readiness year-round. Think about it as an "Audit on a Laptop!" Click here to learn more!
Where do you stand on unannounced audits? We'd love to hear from you!