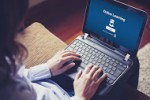 On August 2, SafetyChain hosted a webinar for more than 400 registrants on Understanding and Complying with GFSI – with noted guest speaker, Dr. Tatiana Lorca, Manager, Food Safety Training & Education, from Ecolab. Dr. Lorca addressed topics that included managing suppliers; GFSI origin, structure and purpose; governance and structure; audits and standards; making the best use of GFSI; and keys to success and compliance.
One of the most exciting parts of the webinar was the audience interaction during the Q&A – so interactive, in fact, that we went 20 minutes over the hour to get to everyone's questions!
The Q&A covered topics such as:
• How retailers ensure compliance for private label compliance
• How to go about choosing the GFSI scheme that's right for your organization
• Advice on supplier management, documentation and compliance
• How does GFSI fit into food safety and manufacturing equipment
• Auditor training and certification
• And much, much more
If you missed it you can listen to the archived webinar by clicking here. And of course we're always interested in learning more about "what's keeping you up at night?" when it comes to compliance of any type – regulatory, non-regulatory and customer-driven. Let us know what's on your mind!