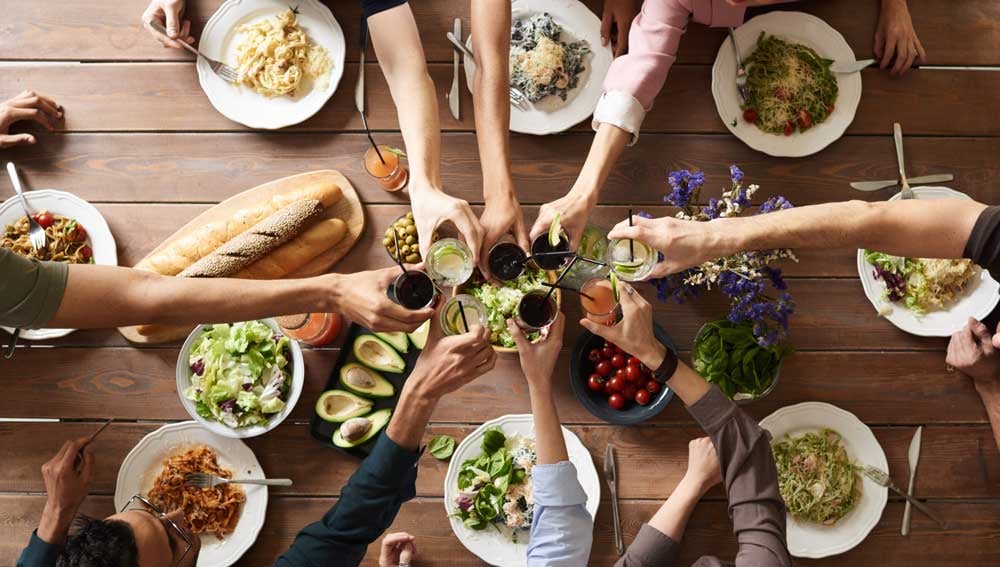 2019 was an eventful year for food safety, a dynamic year for SafetyChain, and a year of growth for our valued customers.
Customer Quotes
We'd like to share our favorite customer quotes from 2019 about the SafetyChain platform:
"Reduced audit prep time by over 80%. Impresses auditors."

"Eliminated 25-50% of time spent managing suppliers."

"No longer 2-3 days behind on surfacing FSQA issues. Now it's immediate!"

"Reduced SQF sign-off time from 7 days to 1-2 days."

"Eliminated the need to travel facility to facility to see what is going on."

"We are now able to really know who's doing what and when it's getting done, exactly - down to the minute."

"For the first time, we can perform root cause analysis on things like consumer complaints."

"SafetyChain helped us breeze through an FDA inspection and NOAA audit – and we're now confident that we'll be ready 'at the click of a mouse' for SQF unannounced audits."

"Able to automate audit documentation process for 100+ suppliers. "

"Everyone knows exactly what's happening in real-time."

"Millions saved in cost-of-quality reductions."

"Increased on-time startups by 80%."

"1+ FTE savings. "

"We're now able to spot problems in a day instead of a month."

"FS managers were hesitant at first, learned it in a week, and now say 'I hope we never go back'."

"I was able to pull up records in a flash and leave our auditor with nothing but a quiet head nod."
Customer Success Stories
Many of our customers accomplished phenomenal things, and we appreciate you sharing your successes with us. In addition to improving food safety, quality, and compliance, we saw record implementation times with Death Wish Coffee (who also aced its SQF audits), ways that Beaver Street Fisheries was able to transform its global supplier management with technology, significant efficiencies and savings realized by HyLife (Canada's largest pork producer), and remarkable changes at Chelan Fruit. We hope more of you share your success stories with us next year.
Thank you to all our customers for your patronage and support in 2019. We wish you all a warm, safe Holiday and look forward to helping you continue to grow and prosper in 2020.
Looking Back On a Year of Food Safety
We saw the usual glut of recalls from pathogens like Salmonella, E. coli, and Listeria monocytogenes, but not surprisingly, we saw an increase in recalls associated with foreign materials. Due to new USDA "guidelines," if a USDA food manufacturing plant receives customer complaints about foreign matter or physical contamination, they need to conduct an internal investigation and report these events to the USDA.
Researchers discovered how Salmonella infects pre-harvested plants and learned that manipulating soil stress factors can reduce outbreaks. We discovered that flies can transfer E. coli from feedlots to produce fields.
Raw pet food products continued to gain market share, but a string of alerts from the FDA educated consumers about the potential risk to humans if raw pet food is mishandled or produced without strict safety requirements. Ironically, one raw pet food provider sued the FDA over its intolerance to Salmonella contamination. I wonder who won that one.
Market Sector Favorites
If you're a vegetarian, you were delighted with the explosion of non-meat protein products that hit grocery store shelves in 2019. From Impossible Burgers and Beyond Meat to EPIC Chicken Sriracha Protein Bars and vegan jerky, vegetarians can now indulge in American favorites like burgers, nuggets, and more, pretty much like their fellow carnivores.
Government & Regulatory
In January, a partial government shutdown threatened to cripple plants requiring ongoing USDA and FDA inspections, but thankfully, the FDA managed to continue most of its vital activities. Later that month, the Safe Food for Canadians Regulations created a clearer and more consistent set of food safety and preventive control rules, something US companies that export to Canada need to adhere to. Some SFC regulations were required to be met immediately, while others are being phased-in during 2020 and 2021.
Months later, raids by ICE agents targeted a number of protein processing facilities in the South. In mid-March, the FDA issued new compliance dates for agricultural water requirements, and in September, the FDA and NASDA agreed to another 5-year pact for implementing the produce rule.
In April, the FDA called for a "New Era of Smarter Food Safety," and at the October 2019 public meeting, Frank Yiannas and Ned Sharpless highlighted initiatives that include tech-enabled traceability and smarter tools for prevention. SafetyChain is at the forefront of providing these tools to food and beverage manufacturers.
SafetyChain: New Features, Improved Uptime, Industry-Leading Performance
As part of SafetyChain's ongoing commitment to bringing continued value to its customers, we released many features and updates that help food companies further improve productivity, profitability, and compliance. One of our biggest additions was LINK, a business intelligence tool that puts real-time operational data into the hands of managers and executives. We also made significant strides in speed and performance, and are proud to report that SafetyChain was operational 99.9997% of planned working time. For comparison, 99.995% is the gold standard for software companies. SafetyChain looks forward to surprising you with many new features in 2020. There's no better time to be a SafetyChain customer.
About SafetyChain Software
SafetyChain is a Quality Management System (QMS) that helps food and beverage companies improve productivity, profitability, and compliance with a flexible, user-friendly software platform that captures, manages, and analyzes real-time operations data. Learn more at https://safetychain.com.